Back
Does customer engagement influence brand image?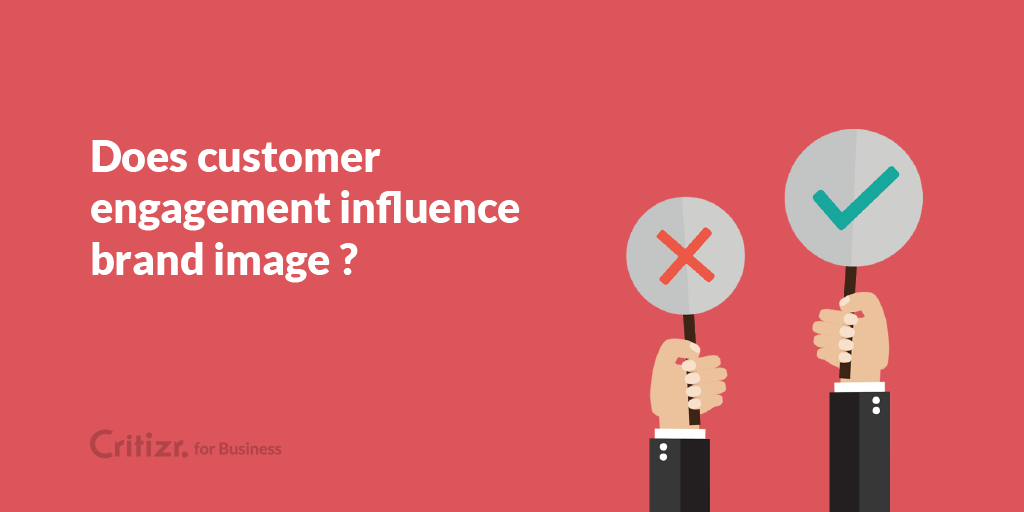 Laura Spitz
Marketing Manager - France
Customer engagement directly impacts consumer perception of your brand image before, during, and after the purchase. This engagement plays a role in all marketing interactions between your target market and your business. As a result of digitalization, the points of contact between your audience and your brand multiply. And all this increased contact has a permanent influence on how consumers feel about your brand.
Explore in this article how conversational communication, viral content sharing, generating a feeling of belonging, and collaboration can improve five important aspects of your brand image.

Influence n°1: CUSTOMER ENGAGEMENT REINFORCES CONTACT WITH YOUR BRAND

What if your brand had the means of transcending its traditional status and forging a more down-to-earth relationship with your client? With the development of conversational marketing in engagement strategies, you can easily become a part of your community's daily life. Facilitating contact (via video chat, microblogging, email, etc.) and seamless exchange equips you to take advantage of additional contact with prospective clients. The possibility of direct contact with your brand can be especially important in terms of after-sales customer service and support, thereby significantly reducing service time—one of the principal causes of client dissatisfaction (Gartner).

Influence n°2: CUSTOMER ENGAGEMENT ESTABLISHES GREATER TRUST IN YOUR BRAND

This proximity can come with a closer interaction between your brand and your audience by setting up "crowdsourcing" programs. This type of participation, which is either based on client experience or your products, enables you to be directly involved in your community and bring greater value to its members. By doing this, you ensure positive outcomes for both brand confidence and conversion. You can also encourage peer-based engagement initiatives to reinforce your values of transparency and expertise. In particular, consumers are generally in high favour of products that are tested by your own customers.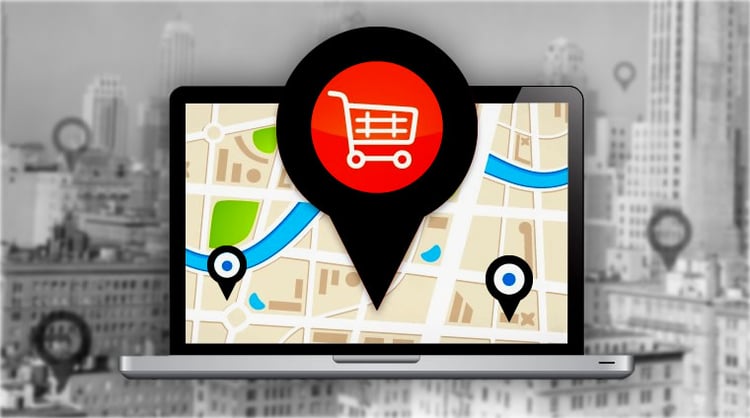 Influence n°3: CUSTOMER ENGAGEMENT HELPS YOU TO REFRESH YOUR BRAND IMAGE AND ATTRACTIVENESS TO CONSUMERS

Digital media makes it possible to implement engagement strategies that can quickly refresh the discussion that's taking place around your brand as well as its image on the market. These strategies are frequently designed with "the buzz generation" in mind, which largely entails the relaying of your message virally via fans. If your community's motivation is based on financial compensation (preferred customer programs, personalized offers, etc.), you can also establish a sense of belonging by offering new content or access to VIP events. As a good example, we saw Burberry's efforts to spread the romantic image of their 2013-2014 Fall-Winter collection by making available to the public a messaging app that allowed prospective customers to send a kiss via email.
Influence n°4: CUSTOMER COMMITMENT MAKES YOUR BRAND IMAGE MORE AUTHENTIC AND NATURAL

When targeting consumers who are looking for a sense of authenticity, engagement via social media lets you convey a more natural and spontaneous image of your brand. Services such as Facebook, Twitter, and Instagram allow your clients to share "real moments" around your product with no need for artificially injected promotional content. For example, the British retailers Tesco and Asda offer their communities the opportunity to showcase their cooking, or, during Christmas time, to exchange special memories related to buying toys.
---
Influence n°5: CUSTOMER ENGAGEMENT LIMITS THE RISK OF YOUR REPUTATION BEING DEGRADED

The regular exchange that is at the heart of customer engagement provides you with continual and genuine feedback concerning your brand image from the perspective of your target audience. This free-flowing exchange helps to adapt your discussion to fit new forms and modes of communication, enabling you to increase lifetime value while significantly reducing the risk of lapses in contact with customers.
In addition to this inbuilt feedback system, your community acts as a stand-in for your brand, defending you on your behalf in the event of bad buzz or disinformation. Acting as a defender of your brand completely independent of your services ("brand advocacy"), your community effectively and loyally guards your brand's reputation.

Publicity campaigns have long been considered the most effective way to improve or maintain a company's brand image. However, this vision has been drastically challenged since the early 2000's with the advent of social media, which reinforces the impact of customer engagement strategies. Now, the multiple direct interactions that take place between your company and your consumers work to continuously impact your image. These interactions play an unavoidable role in the closeness, confidence, attractiveness, authenticity, and scalability associated with your brand.
Sign up for our newsletter
Hear about our upcoming events and read the latest success stories from our clients.