Fashion and Beauty Industry cheat guide:
How Understanding Customer Obsession Ensures Success.
Using Forrester research commissioned by Goodays.
If your business has survived COVID-19 and the 'Death of the High Street' - what's your next move to ensure further success?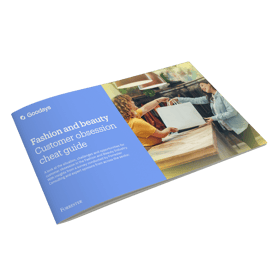 Times have changed, and customer strategies that once worked to overcome past challenges won't cut it in today's world as we enter a realm of higher demand for digitalisation, brand convenience and customer frugality.
So how do you differentiate yourself from the competition and succeed in the long term?
Understand why the Fashion and Beauty Industry needs to become customer-obsessed.

See why the fashion and beauty industry's behemoths Boots, Pimkie, and John Lewis are named as our top 3 leaders.

Find out how Pimkie and Goodays are empowering store teams to ensure a seamless customer experience.
Ready for a customer experience revolution?