Grocery Industry customer obsession cheat guide
Forrester research commissioned by Goodays.
39% of HQ teams and 38% of front line staff have said that they do not listen to the voice of the customer in real-time.
The Grocery landscape has been facing many challenges over the past 5-10 years. From pre-existing conditions, such as digitalisation and e-commerce, to the COVID-19 crisis and a crowded market, customers have a lot of alternatives to choose from when a brand doesn't meet their expectations.
So how do you differentiate yourself from the competition and succeed in the long term? There is only one answer: adopt a customer-obsessed approach business-wide.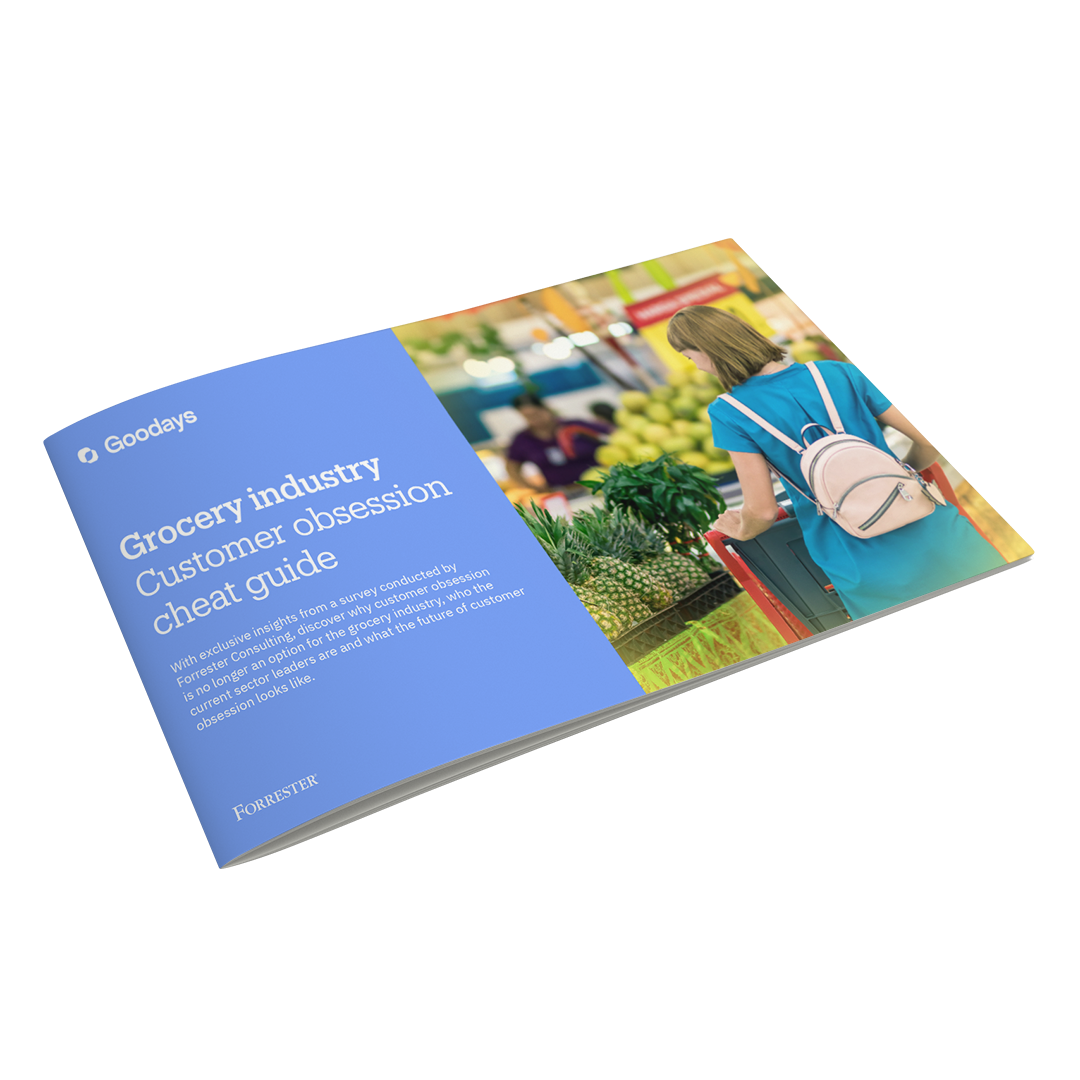 Understand why the Grocery Industry needs to become customer-obsessed.

Learn how the grocery industry's behemoths Carrefour, Co-op, and M&S successfully adopted a customer-obsession approach.

Discover the main challenges that grocery brands are facing when implementing customer obsession.

Find out how Carrefour and Goodays are empowering store teams to deliver for their customer.
Ready for a customer experience revolution?
150+ companies worldwide use Goodays every day