Back
Beating the disruptors at their own game: how harnessing the power of digital in bank branches can supercharge the customer experience

Rebecca Smith
Senior Content Manager, Goodays
The future of banking seems clear, and it's digital. Or so everyone would have you believe.
The truth, as always, is a little less straightforward. Yes, the drive to digital services has been accelerated by the pandemic. Digital capability increased exponentially in financial services as institutions adapted to new ways of working. As for consumers, they embraced digital channels like never before, with Finder estimating that 93% of the UK population was using some sort of online banking in 2022.
It's also true that around a quarter of British adults now have at least one account with an online-only bank. But dig deeper into account switching statistics, and you'll find two things: the numbers of switchers are still very low, and consumers are just as likely to switch to another traditional bank account as they are an online one.
Shoppers welcome the human touch
So, it seems consumers are perfectly happy to have a foot in both camps – they're embracing digital like never before and are comfortable with the idea of digital-only banks. However, there's still a pull keeping them loyal to the traditional high street bank.
Retail provides a good comparison. In 2022, bricks-and-mortar shopping has grown faster than eCommerce for the first time in some years. Shoppers truly welcome the local touch, local attention and local knowledge of a physical store team, and brands are cleverly connecting this to the digital world their customers inhabit to make their experience as seamless as possible.
A similar challenge for high street banks is delivering this 'best of both worlds' connection with customers. But for retail banking, it's even harder. Unlike the stores and coffee shops, they sit alongside in a town centre, and regular interaction with many customers is low to non-existent. Loyalty with these 'unseen customers' is helped by the fact that many of our high street banks have hundreds of years of customer service and brand awareness behind them. But in today's environment, is this enough?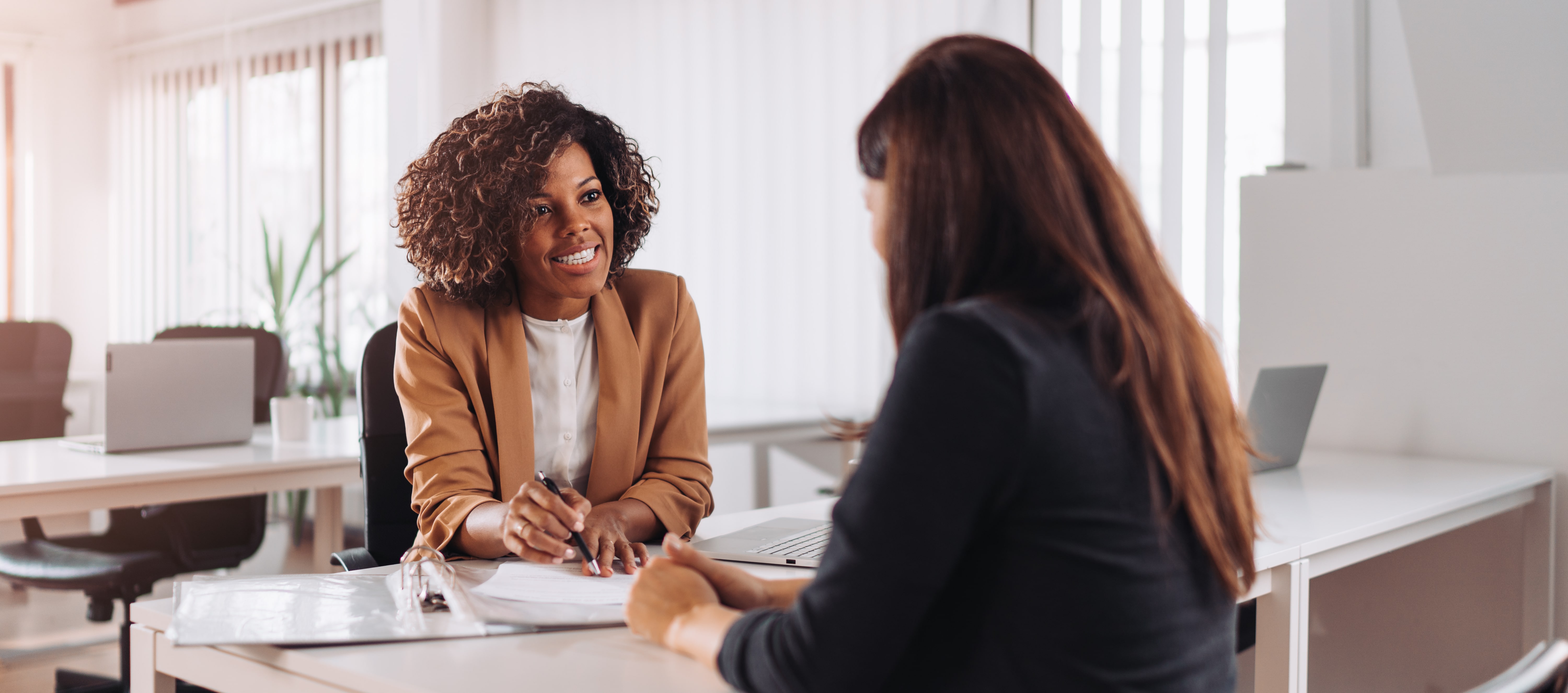 At Goodays, we have long-standing experience working with some of Europe's leading retail banking brands. And what we're seeing now is change - from the 'traditional versus digital' debate towards a more imaginative, strategic re-set-in retail banking that has customers at its core.
Customers want trust, help from a human being when needed, and the reassurance of local relationships in the branch. There's a realisation that branches won't be consigned to history but instead can be remodelled for the future: a bank's superpower, providing an everyday link between brand and customer.
In-branch technology to enhance, not replace
We're seeing technology empowering branch staff to go beyond their daily transactions to connect with customers and build true, deep loyalty – the kind of loyalty that helps create customers for life. The current difficulties and issues consumers face are being discussed as an opportunity to re-invigorate branches as community hubs where people can seek personal advice and the financial and emotional support they need to help them through the big moments in life, like buying a house.
So, what if the way to beat the digital disruptors at their own game isn't to spend millions gamifying a current account interface. But instead, to continue doing what's always been done – empowering and trusting branch staff to build relationships locally - but only doing it better, with customer satisfaction and a perfectly blended physical and digital banking experience at the core.
In fact, what if the bank of the future (fully tech-enabled, of course) looks a little bit like the bank of the past?
Sign up for our newsletter
Hear about our upcoming events and read the latest success stories from our clients.