Back
NPS: The impacts of the Net Promoter Score

Laura Spitz
Marketing Manager - France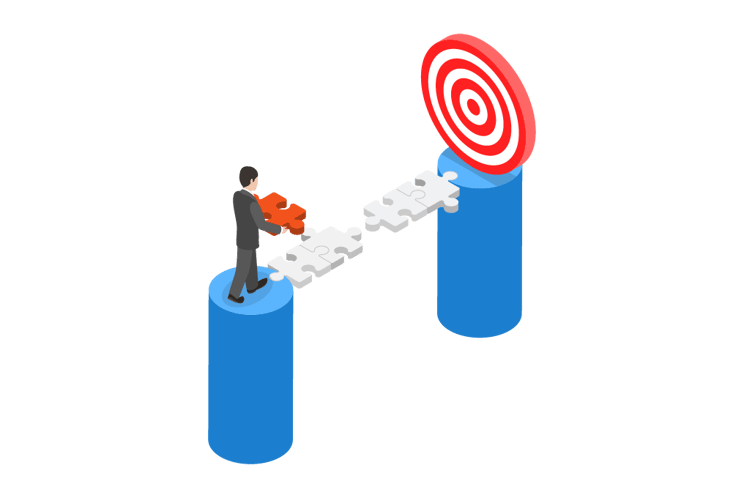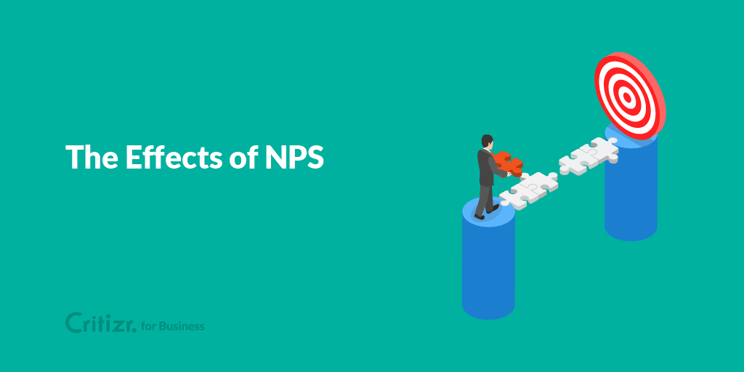 The Net Promoter Score, or NPS, is a very popular customer recommendation indicator in English-speaking countries and is gaining traction in Europe. Why is it so successful? How does it help a business? Why use it? At Critizr, we have our own views on NPS and are ready to share them with you.
A SIMPLE AND EFFICIENT WAY OF MEASURING CUSTOMER LOYALTY
As customers, we've all received one of those time-consuming satisfaction surveys and, generally, our first reaction is to ignore them. These types of surveys end up with low-yield results and a tedious data analysis process.
With a simple indicator like NPS, it's easy to reduce the number of questions in a survey and collect useful data. By combining a few specific questions – on areas like the quality of goods/services, cash desk queues, warm welcome, etc. – along with an open-ended question, NPS offers a wide range of analysis potential.
This is where NPS comes to the fore; it's all in the simplicity. Customers are more willing to take part in a two-minute survey (tops); the business increases its response rate and this effective customer loyalty indicator can be relied on.
---
DOWNLOAD THE E-BOOK : DISCOVER NPS: DEFINITION, COLLECTION, CALCULATION
---

PREDICT GROWTH
Since this indicator's rise in popularity, studies have reported a close link between high NPS usage and increased turnover. According to research by Bain & Company, growth rates among leading NPS users are twice as high as those of their competitors. NPS can also explain 20 to 60% of the variation in growth rates within various industries.
Netflix, the world's leading online streaming platform is the NPS leader in its market with a score of 68, far exceeding that of its competitors. Estimations predict that the Netflix market penetration rate will be over 35% by 2020, in countries like Canada, Argentina and the UK. Major franchises such as Apple, American Express or Amazon consider NPS as THE deciding factor, and one of the most reliable KPIs.
Major companies are now capitalising on big data and algorithms. These are used by data scientists to forecast growth and devise profit-led strategies. When predicting growth, NPS is an essential variable and it would be unwise to forgo it.
IDENTIFYING PROMOTER AND DETRACTOR CUSTOMERS
Without a doubt, this is where NPS truly shines. Through one simple question, it can categorise customers based on the scores they give. In response to: "Would you recommend Critizr to your family and friends?", promoters gave a score of 9 or 10, passives gave a 7 or 8, and detractors scored from 0 to 6.
Following the survey, three distinct groups emerge: promotor, passive and detractor customers. This is highly valuable data for your CRM. In 2017, many brands have been rapidly developing predictive marketing strategies. These strategies are designed to model customer and prospect behaviour, meaning that their future actions can be predicted based on current and previous habits. NPS responses are an essential aspect of this approach!
It's very unlikely that a customer who only gave an NPS score of three is going to appreciate a newsletter on your latest products. It would be better to contact them to re-establish the relationship and show that you've taken their remarks into consideration. In contrast, a customer who gave a score of 9 or 10 is very enthusiastic about your brand. You should capitalise on their recommendation potential by suggesting they join your referral programme or offering them VIP status for example.
It's up to you, the marketing and customer relationship experts, to harness your creativity and implement specific strategies suited to each of these categories. The aim is to win back detractors, engage passive customers and turn promoters into brand ambassadors.
---
DOWNLOAD THE E-BOOK :
Become an NPS expert
---

CREATE A CONTINUOUS IMPROVEMENT DYNAMIC
Yes, NPS is above all a customer recommendation indicator. But it has so much more potential. Brands who use it wisely can create a strong dynamic of continuous improvement.
At a macro level, NPS can provide you with invaluable strategy focus. It's very important to cross-reference NPS results with semantic analysis and other quantitative indicators such as RFM and turnover. Cross-referencing this data will highlight areas for improvement in your business. This analysis should steer you towards strategic action plan implementation which will directly affect upcoming NPS results.
At a micro level, NPS results should help you train on-site staff to better meet customer expectations. Identifying detractors is also an advantage as it means you can implement an immediate action plan to win them back. All major brands know that it costs less to keep a customer than acquiring a new one. Don't wait any longer – get the virtuous circle going in your company!
GETTING THE ENTIRE COMPANY INVOLVEd IN A CUSTOMER CENTRIC APPROACH
By getting that virtuous circle going, NPS can establish a customer centric approach throughout the company. As it is relatively simple to understand, NPS will be easy for your on-site staff to grasp.
By providing local and instant results, NPS enables each point of sale to set itself a benchmark with the rest. Above all, it helps identify areas for improvement based on the customer experience and their feedback. Under effective management, NPS can become a healthy challenge for staff.
Certain major brands know this and have put customers at the centre of all their business actions. Take French hardware franchise Leroy Merlin for example, they are a leader in their industry and on-site staff enjoy bonuses based on a customer satisfaction barometer. When NPS is measured locally, it can facilitate this kind of approach – just as long as it is properly understood and isn't used as a means of surveillance. It can guarantee a customer centric approach and help develop the company.
Increasingly popular amongst major European companies, NPS attracts users by being easy to implement and efficient. NPS has a real effect on customer satisfaction, CRM issues, management and on business overall. It's an essential tool that should be at the core of your customer feedback strategy!
Sign up for our newsletter
Hear about our upcoming events and read the latest success stories from our clients.