Back
The Most Important Features of a Customer Experience Management Platform

Rebecca Smith
Senior Content Manager, Goodays
Reading time: 5 minutes
What makes the best Customer Experience Management Platform?
To effectively deliver a customer-obsession strategy, you need a customer experience management platform with all the bells and whistles. The key features and characteristics presented by this platform are what can consequently help you reach your business goals. In this blog, we reveal the top features to look out for when choosing your customer experience management platform.
Omnichannel is key for large amounts of diverse customer engagements.
For a customer experience platform to be most effective, it has to have omnichannel capabilities. From online forums and Google reviews to WhatsApp communication, email surveys and in-store conversations, all should be collated into one easy-to-use platform to help gain a real understanding of every customer.
Customers should also be given the option to choose however they want to contact you. Offering a variety of engagement options means they can select one they are most familiar with, e.g. via email, 'contact us' buttons on your website, text messaging, social networks and external platforms such as TripAdvisor.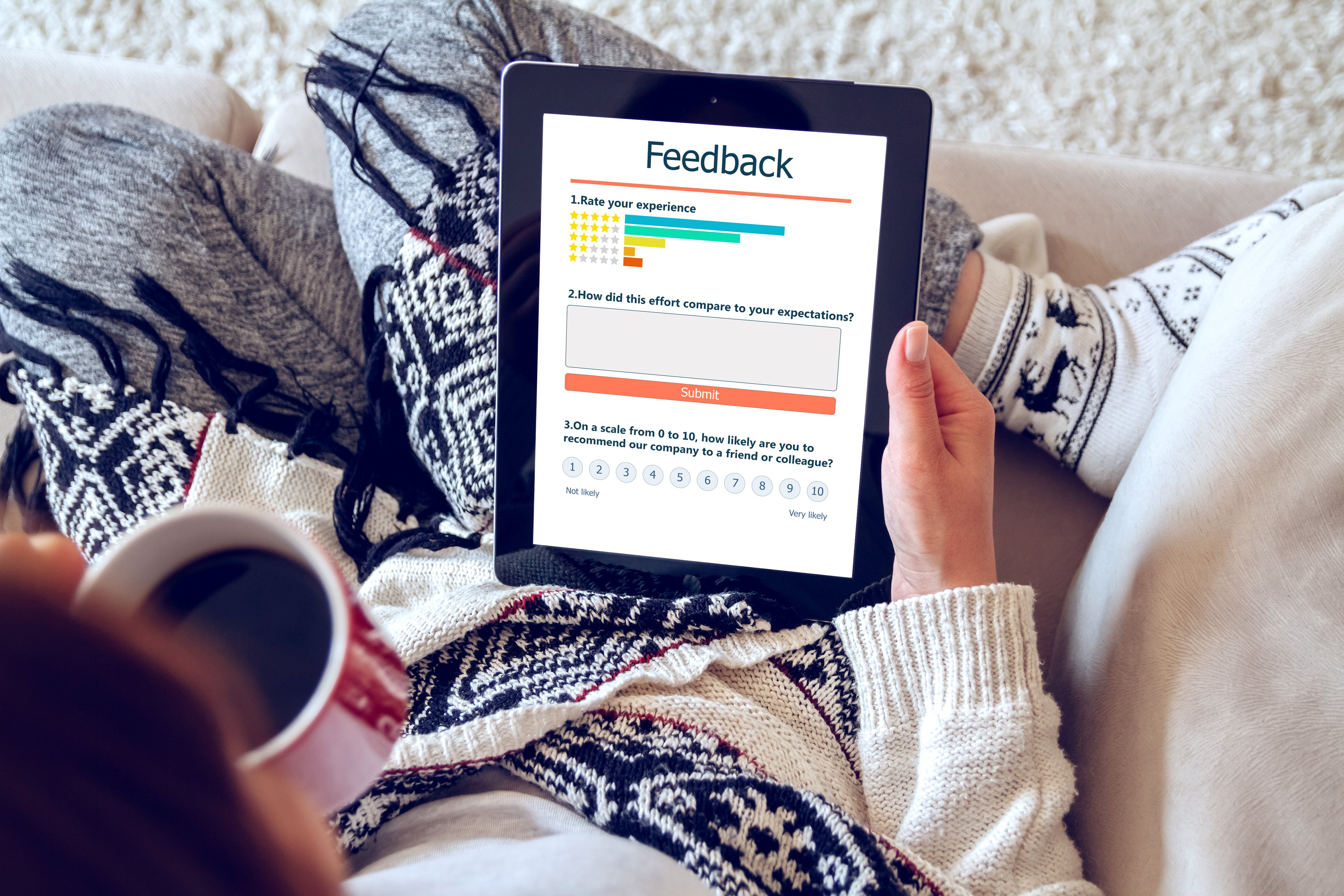 The more extensive and diversified your customer engagement strategy is, the more detailed and meaningful the interactions will be. This will help you get more value out of the other features of your customer experience platform.
Ease of use for increased participation.
No one likes using clunky or confusing online tools. So your customer experience platform must be as intuitive and easy to use as the mainstream apps we all love to use daily.
Our world is becoming increasingly message-centric. Messaging and social media are now shaping the customer experience, with shoppers using these channels as a convenient, familiar way to exchange messages with businesses, just as they would with their friends.
Ensure all employees, including specialist teams at HQ, network managers and store managers all feel empowered to take part in the customer engagement strategy and help drive Customer obsession.
The platform must be easily accessible at every level in your organisation and should offer an interface that is tailored to suit the needs of the end user, displaying the key information in an engaging and digestible way.
But what is the most important information to display? Well, this can vary between companies, departments and individual KPIs. Generally, a store manager may need to log on and immediately need to see how many customer reviews they've received during the day and how many require immediate action. However, customer NPS is another key metric which may be most important that day. Having the option of multiple customer data sources allows you to tailor what information is most beneficial to you, at that particular moment.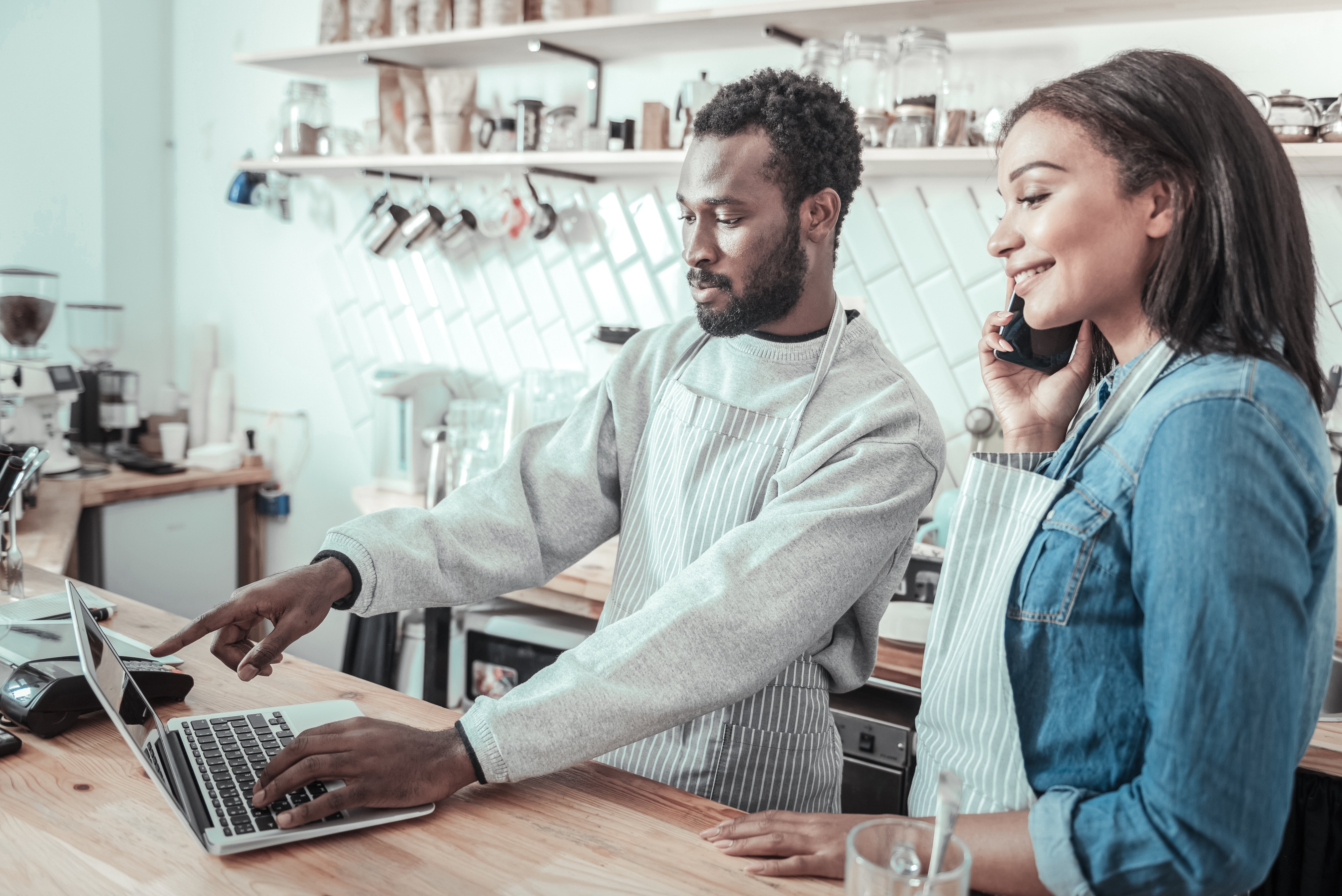 Lastly, the store manager must be able to interact with customers from within the same platform interface and have all the key information at their fingertips so they can provide the most informed and effective response.
Centralisation in real-time for maximum responsiveness.
Customers' needs have evolved. It was maybe once acceptable to wait over 2 days for a response when submitting a review or reporting a problem through a survey, but nowadays, customers expect quick responses which address their issue. For this reason, your customer experience platform needs a real-time view of all your feedback and engagement channels, so you can reply promptly (not 15 days later).
For example, if a customer uses your mobile app to complain about the cleanliness of a coffee shop's restrooms and the manager doesn't see the message until a week later, the response won't have nearly the same impact. Replying within 24 hours, or sooner, shows the customer you are listening to them and care about improving their experience.
But don't worry; we aren't suggesting that every single engagement needs an instant response, as we know how busy front-line staff can be. However, to ensure you don't miss those issues which require a fast or even an urgent solution, all messages should be forwarded and centralised through the platform, where they can then be distributed and addressed by the relevant employee(s) in due course. After all, it's not just one person's responsibility to be customer-obsessed, so divide and conquer!

Manage your priorities with customisable alerts.
For a smoother user experience, especially for store managers, select a customer interaction management platform that enables you to customise alerts based on the criteria of your choosing. With Critizr, for example, you can trigger an automatic alert every time a customer gives you a satisfaction rating below a predetermined threshold. The reviews in question are highlighted in the user interface, along with the main reason for the negative review and a reminder to call back or respond to that customer first.
You can also create "quality" alerts based on the presence of one or several keywords in your customer testimonials. Every time the platform spots one of these keywords in a customer review, it automatically sends a notification to the people who need to know, starting with the employees whose job it is to respond to the customer.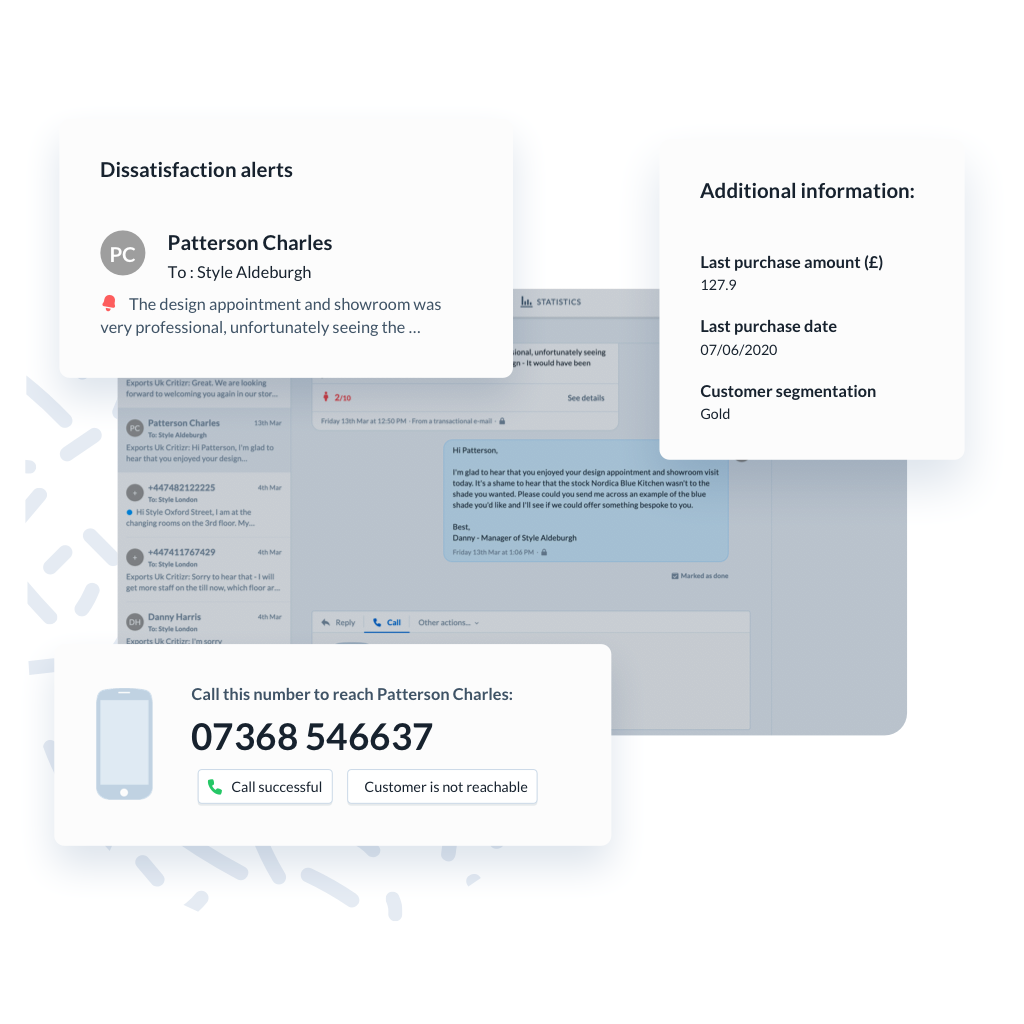 Simple tools to track and manage your customer engagement strategy.
Your customer engagement strategy is only useful if it's implemented over the long term. Your interaction management platform must allow you to easily track the indicators that reflect user activity and adhesion as well as the evolution of customer satisfaction regarding your main areas of focus. Every employee should have access to the metrics and KPIs regarding his or her scope and level of responsibility and be able to easily analyse them using simple and global visualisation tools that cut straight to the chase.
Maintain momentum by harnessing customer feedback.
Customer satisfaction ratings and reviews influence the brands customers choose to buy from, and in today's competitive market, are more important than ever. Your customer interaction management platform must let you make use of these reviews by easily publishing them to your store's website, Google results, in-store display screens, and more.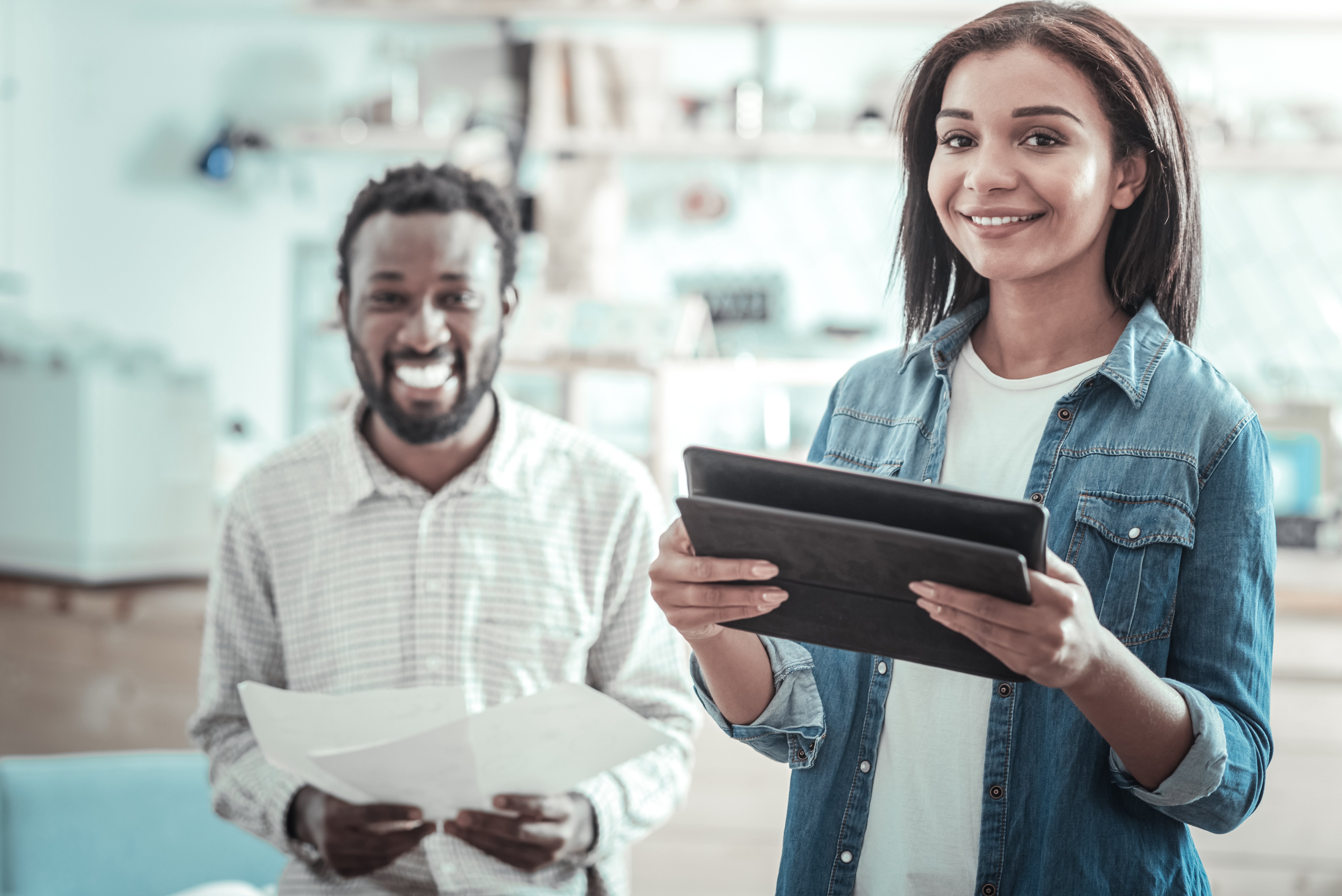 By showcasing customer reviews and satisfaction ratings, you reassure prospective customers and prove their opinions matter. Your platform must also let you use these reviews internally so you can organise and motivate your network of staff. They will love to see and share the most glowing reviews and most highly rated responses that they are responsible for.
Now you know what features and characteristics make up a good customer interaction management platform. All that's left to do is compare the different solutions on a point-by-point basis and make the choice that's right for you.
To book a demo of the Goodays Connection platform, just click below.
Sign up for our newsletter
Hear about our upcoming events and read the latest success stories from our clients.