Back
The first Proud of My Store winner for 2022 reveals her golden rules for customer happiness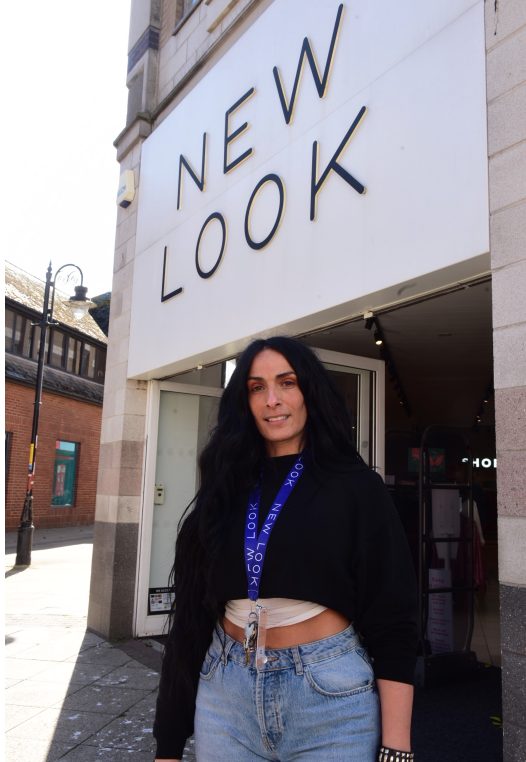 Rebecca Smith
Senior Content Manager, Goodays
Proud of My Store is back for 2022! And we have a first monthly winner: New Look in South Shields. The pride, energy and upbeat team spirit positively leapt off the page in their entry from long-standing Store Manager Serena Martinez. Here she tells us about her golden retail rules for customer happiness and why it's all about creating the right vibe.
Congratulations Serena! Why did you enter Proud of My Store and how surprised were you when you found out you had won?
I was completely shocked but very proud and excited for our whole team. I think we have a great story to tell and I wanted to share all the effort that goes on behind the scenes and give my team the recognition they deserve. We are a small store but we deliver a big customer experience, and that's something we're all very proud of.
Tell us a bit about your background?
I actually started working with New Look in this very store as a trainee when I was 17. I've grown my career from here, with only a year or so away from the New Look brand which I realised I was always going to be very loyal to. I'm now a mum of three, I've been back at the South Shields store as manager since 2014 and I love it.
There's a lot of doom and gloom about the British High Street at the moment, but your story is so optimistic and upbeat. What's your secret?
You can tell a lot about my attitude when I tell you that Monday is my favourite day of the week! So I guess it starts with loving your job. We all work very hard but we do have fun and enjoy every day, which is something that our customers can feel when they walk through our doors. It's all about creating a great vibe with staff, great music, visuals and always a friendly welcome at the door, and then the amazing fashion on offer does the rest. We don't want to be mediocre. It's all about generating that big personality for the store, which is what today's customers really want.
You are part of a very big fashion brand, but you work hard to make it personal for local customers. Why is that important?
We live and breathe the New Look brand, but have to make it successful locally, and to mean something to local shoppers. As I always say, we work in this store, but it belongs to our customers! Everything we do is for them. There are a lot of empty units on King Street, but I'm from this town and I am tuned in to what matters to local people and what we need to do as a store. It's a matter of huge pride for me and my team that we create something really special for local people and for the town, as well as for the New Look business.
How important is building a strong local team culture and how do you motivate your staff?
A golden rule for me is that customers choose the person before the product. We know that it's the people that work in our store and those friendly, personal customer relationships that are a huge part of the appeal. So I do everything I can to lead by example and provide a simple framework for staff that's not about using scripts and forced ideas, but about coaching them to be themselves, to be confident and to let their own personalities shine through. That's the genuine, personal approach that customers want. And simple things like positive body language and a smile also make a big difference.
What is the response like from your customers?
We have so many loyal customers and their feedback and positive response is one of my favourite parts of the job. I'll give you a good example. We had a lady come to the store recently and it was a bit like the scene from Pretty Woman: she'd had pretty bad service in another store and our team were able to turn things around for her and give her an amazing fashion experience. It's a wonderful feeling to be able to do that. We also have a real focus on styling and giving customers a great experience in the fitting room, whatever their personality or body shape. We treat everyone as an individual and that's why people leave our store feeling good about themselves and wanting to return.
What's next for your New Look store?
The approach we take has led us to become one of the most successful stores in the region, so we will keep on doing what we do to build on that. We have a great location, we're bringing in some amazing new ranges and there are some exciting things happening to make the e-commerce and in-store experience as seamless as possible. But as always, I never take my eye off what our customers want. With that approach, you really can't go wrong.
Read their full entry - here.
As part of their win, they have chosen to donate £500 to WWiN which provides accessible community-based services to women and children at risk of, or suffering, abuse.
The proud of my store competition runs until the end of June and is open to retail stores, banks, salons, restaurants and more. Enter your store by sharing why you're proud in just two minutes.
Sign up for our newsletter
Hear about our upcoming events and read the latest success stories from our clients.