Back
[Interview] Garden Centre Group Blue Diamond Upgrade their Customer Interactions with Goodays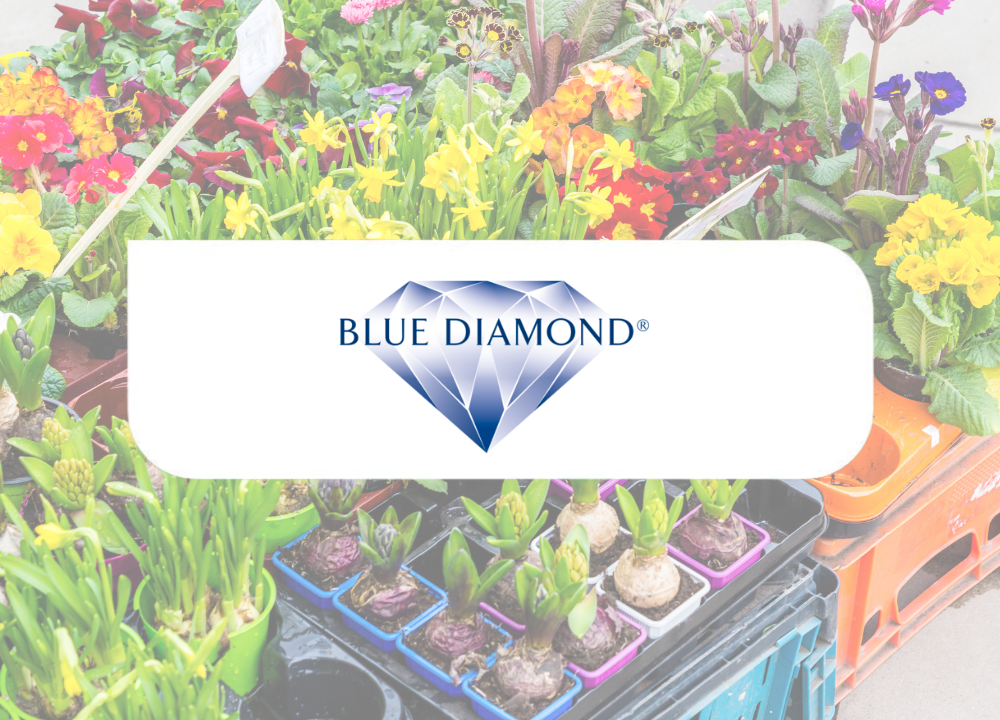 Rebecca Smith
Senior Content Manager, Goodays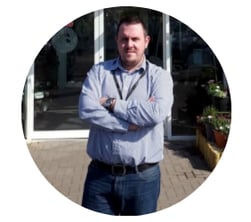 Peter started his career in garden centres, in 2010 when he started working as a Restaurant Manager for Notcutts Garden Centre in Manchester. Along with his team, he transformed the restaurant offering and increased sales threefold in twelve months.
He was then promoted to General Manager of the centre and was moved on to a larger turnover centre in the Midlands where he took the store from strength to strength. Since joining Blue Diamond he has worked various roles within the Operations Team and now works on managing their online presence and Customer Service standards across the group.
Hi Peter, firstly, can you tell me a bit about your role at Blue Diamond?
I've been at Blue Diamond for over seven years now, and I actually work quite a diverse role. I cover part of our Group Operations team, which includes everything from Online, Marketing and Social to Customer Service and Customer Loyalty, which keeps me quite busy, as you can imagine. Essentially I help to build strategies that build lasting connections with our customers.
Why did Blue Diamond decide to invest in a customer interaction management platform?
One of my primary responsibilities at Blue Diamond is to look into the best tools available for us to understand better what our customers are saying. We have two areas of our business, the garden centre and the restaurant, meaning we have both a retail focus and a hospitality focus, so gaining relevant feedback and insights across both is imperative. It was also vital that we have an authentic customer service experience, not a 'fake' approach that I often find with some retailers.
So, we had been looking for a more enhanced customer engagement platform for some time. We were previously using a simple webform for customer feedback, and it wasn't delivering what we needed.
We wanted something that was able to bring together all our customer interactions into one place intelligently. We found that with Goodays. As I said, our previous tool wasn't as intelligent or as proactive, and the technology Goodays offers is far superior to anything we've used before.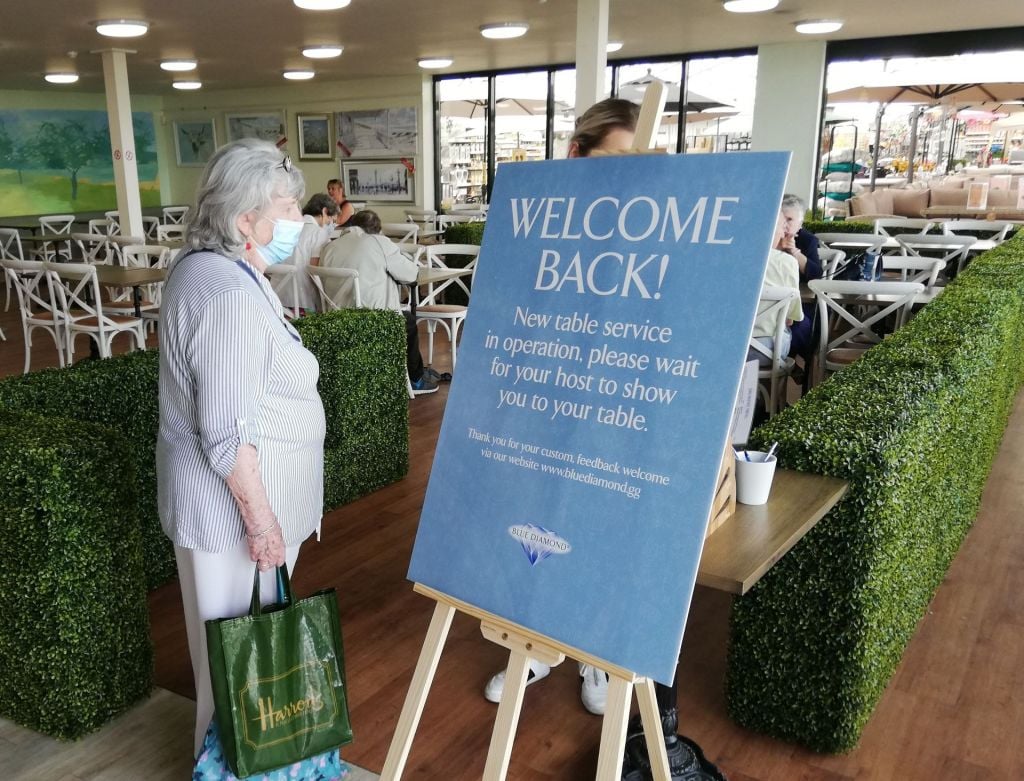 (Photo credit: Garden Forum)
What has implementing the platform meant for your business?
Going from simple webforms for our customer feedback to enabling a 360° view of customer interactions has completely transformed our business. It's helped us to look at customer issues in a more holistic way, something we've never been able to do before. We can now look at the bigger picture and quickly take actions across multiple stores to ensure issues don't happen again. It's enabled us to go from being reactive to proactive when it comes to customer interactions.

How are you finding the Goodays platform to use?
We are finding the platform easy to use, and I love that it gives you the data you want in an instant. The dashboards and group views are fascinating; you have all data at your fingertips to understand what your customers are saying about you.
We've never been able to have a group overview of all the individual store customer satisfaction scores until now. All our store managers, who are daily users, have been really impressed and we've been making in-store changes almost immediately from the insights it's provided.
Speaking of store managers, how have your team members adapted to using the platform in-store?
The managers have been so excited to use it at the store level, and they've really embraced it. They've showcased their individual store statistics and feedback on notice boards and shared them with the broader teams. It's even drummed up some healthy competition between stores!
It's also now clear to see that the centres that have embraced the platform are the ones who are at the top of the customer satisfaction leaderboards, which shows how well it's working.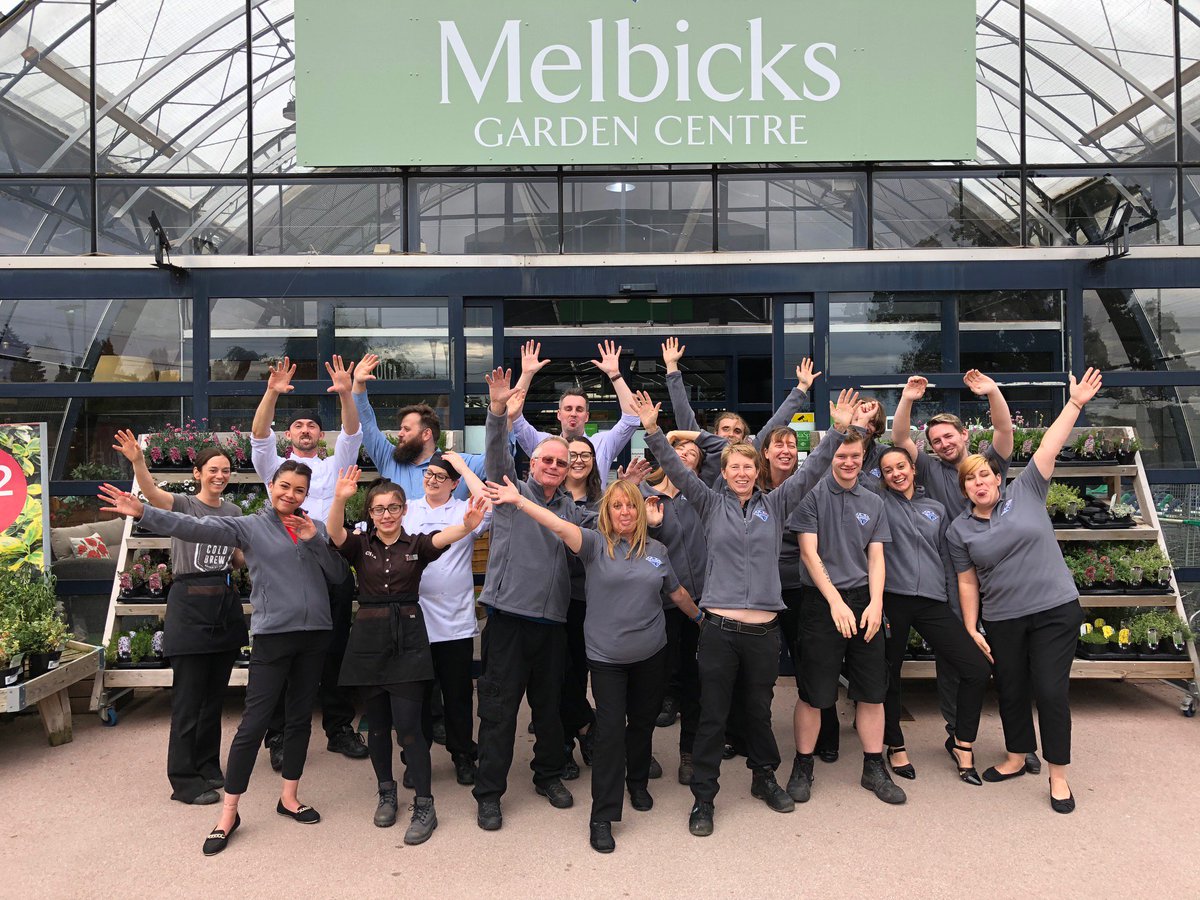 (Photo Credit: Insight DIY)
What are some of the results have you seen since implementation?
It has really made a difference to our customer relationships. They are now much more personal and relevant on a one to one level. No one likes taking criticism but - either professionally or personally, but there's a suitable time and place for it. No matter what, we must understand what our customers are saying about us and act on this, and the Goodays platform allows us to do that.
It's enabled us to improve our operational processes as it 'tidies up' the data and reminds you to follow up on things we used to forget. It has helped transform the way we view customers, but it's changed the store manager's perception too. Corrective actions have already been taken due to insights we've received via the platform. Even something as small as the toilet soaps need refilling, which means we can be made aware of these issues immediately and rectify them efficiently.
Our most recent average monthly customer relationship score was 4.28 out of 5 (June 2021) and a higher than average NPS score, which is fantastic. We are always looking for improvements in our customer experience, but we've been delighted with the results we've seen from using the Goodays platform.
We talk a lot about 'Customer Obsession' here at Goodays. What does Customer Obsession mean for Blue Diamond?
We've always talked a lot about customer-centricity, and it's in everything we do. For us, it's about making sure that the customer is at the heart of everything and that the customer's needs are always at the forefront of our team members' minds.
The reality is that sometimes, with a busy garden centre, it can be challenging. Our retail environments are really busy, and it's often easy to forget the customer. However, keeping the customer-centric with an interaction management platform is one of the best ways to keep them front of mind. It's pointless opening our doors and stacking our shelves for our customers when their experience isn't the best it can be. Essentially, we are nothing without them, and what we are striving to do, whenever we make decisions either from HQ or Store, is always to put the customers' needs first. If that makes us 'obsessive', then I'm happy to say we are customer-obsessed.
To discover how you can drive a culture of customer obsession and digitally transform your business, book a demo with Goodays below.
Sign up for our newsletter
Hear about our upcoming events and read the latest success stories from our clients.