Back
"Goodays is a force for good" - Westfield Car Parking Manager shares how Goodays' customer insights improve CX

Rebecca Smith
Senior Content Manager, Goodays

Chris Mitchell, Westfield Car Parking Estate Manager, has worked at Unibail-Rodamco-Westfield (URW) for seven years and focuses on service strategy and direction for car parking and guest services. He and his team at Westfield Stratford City use the Goodays platform daily to listen to and engage with customers. We caught up with Chris so he could share his experience of how Goodays benefits their business.
Westfield welcomes millions of guests through its doors daily; looking after them all can't be easy! What are some of the main challenges you experience within your role?
Westfield London and Westfield Stratford City are very different centres with different challenges. The main challenges we face are made apparent thanks to the feedback in the Goodays platform. You could say we are a victim of our own success, as we have so many visitors to our centres we experience a lot of feedback. If it hadn't been for the pandemic, we would probably be seeing 60 million people pass through our Westfield London centre this year. So the biggest challenge for us is consistently delivering world-class service to millions of people while keeping them all safe and secure.

How long have you been using the Goodays platform?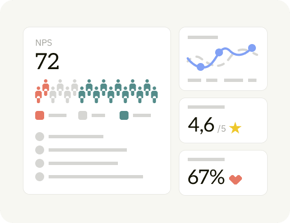 I have been involved since launching the Goodays platform with URW, taking it from the first initial trial period to seeing it get a full global rollout.
We started by adding QR codes at reception desks to gather feedback before expanding it further. Our teams went on training sessions and implemented a 'train the trainer' scenario so everyone could get involved.
What is your favourite functionality of the tool?
When we first started using the platform to consolidate customer feedback, we were told it would be approximately 70-75% compliments, which I thought was impossible. But it was true; in fact, since we've been using it, it's gone even higher, at around 80% now, and some of the positive comments we have received have been fantastic.

How do you and the team use and interact with the platform?
In terms of customer feedback, this was the first time we had a tool like this; we would rely on customers sending in emails, social media, phone or writing to us, believe it or not. We now have service leads in a place whose responsibility is to respond to all customer interactions. So they live and breathe the platform. I love to check the platform every day, I read every single dissatisfaction alert we get, and I also love to read positive feedback.
What are some of the most interesting insights you get from the tool?
We present back to our board directors every quarter and the centre teams every eight weeks, covering the platform's high-level stats, such as NPS and customer satisfaction scores. What's been interesting to see is how these metrics have started to drive strategy and decisions made internally. For example, we've recently updated where we place the QR codes around the centre to glean more varied feedback. We also had complaints about the position of a smoking area, so seeing this, we were able to act that same day, moving its position and fixing the problem almost instantly.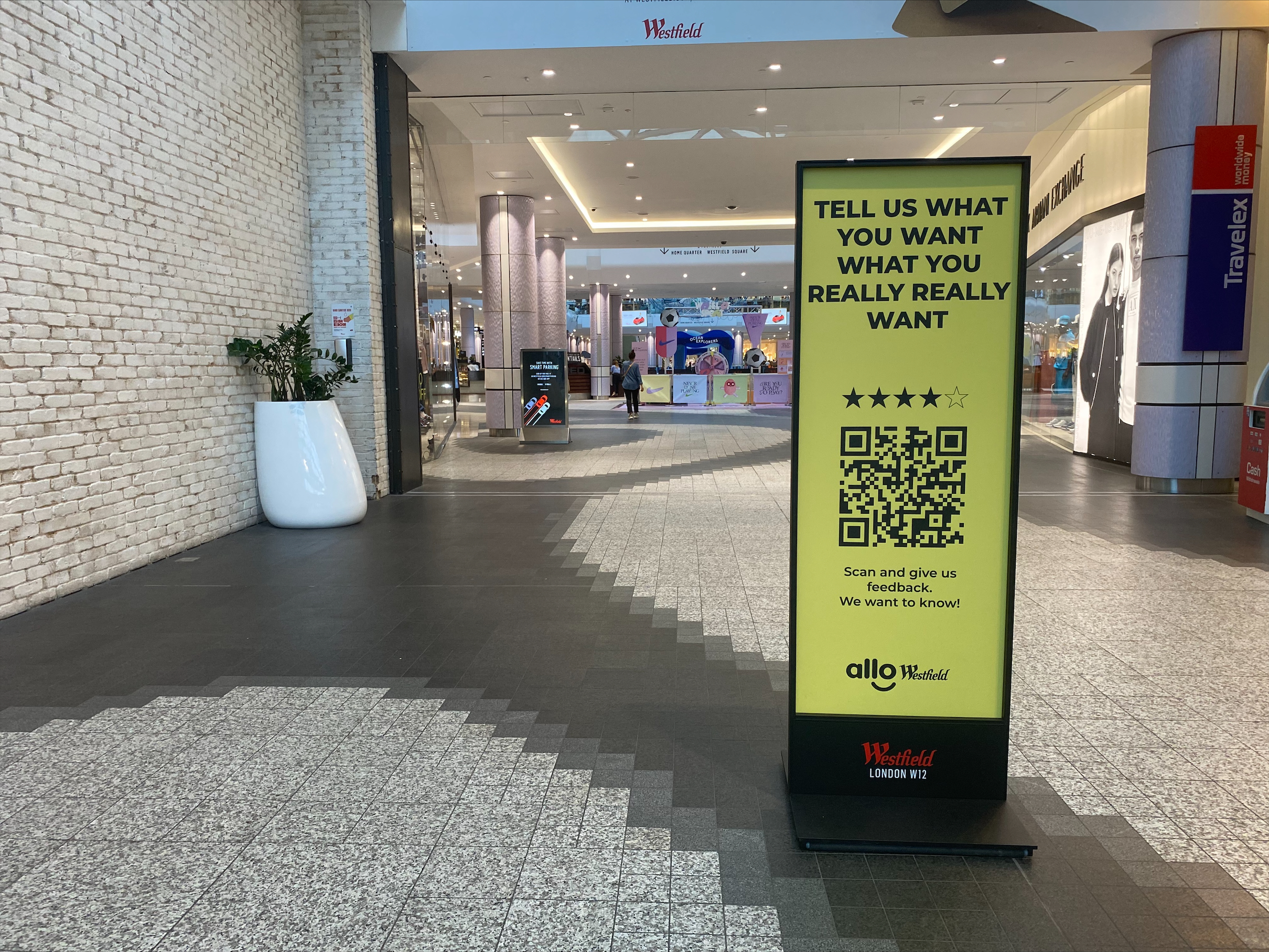 What are some of the other benefits your experience from using Goodays?
It's the data we get from the tool which is so beneficial. Since using the platform, it's brought so many metrics and KPIs to life; we have never been this close to tracking success before. Looking at promoters and detractors in this way and using it to drive the business forward.
We now have a proper strategy around it; we now have weekly reports directly from the platform, we look at average response times, and we've been able to turn negative feedback from customers into positive responses. We can easily see if and when we have resolved an issue and retained a customer.
Would you recommend using Goodays to others?
"Absolutely. Goodays is a force for good. The platform is helping us to achieve what we have always wanted, and we now know so much more about what the customer thinks about us, which is invaluable."
Read the full Unibail-Rodamco-Westfield Case Study below:
Sign up for our newsletter
Hear about our upcoming events and read the latest success stories from our clients.