Back
Q&A: In conversation with Goodays' VP Customer Success, Najoua Serghine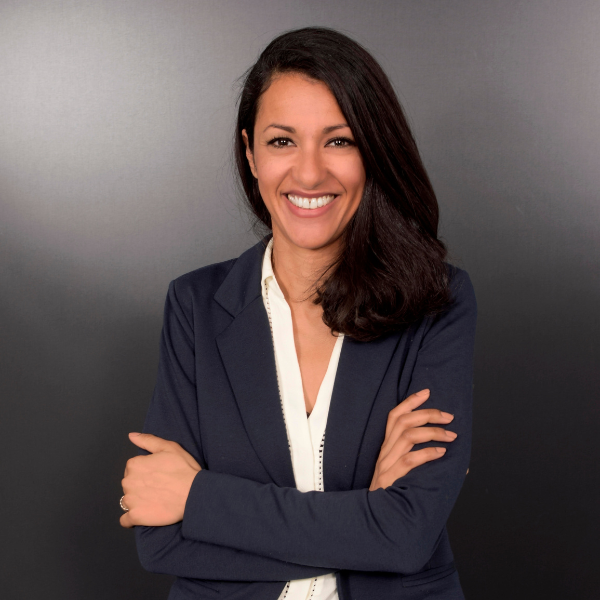 Rebecca Smith
Senior Content Manager, Goodays
Discovering the key to customer success
As Goodays' new VP of customer success settles into her first few months in the role, we sat down with Najoua to discover more about her and to discuss the exciting plans for the future of Goodays and its clients.
Hey Najoua, We're super excited for you to join the team. Can you share a bit about yourself? Have you always been interested in client success?
Thank you for the warm welcome. Customer success has always been at the core of my career. I have always supported clients in their digital transformation projects, whether through project management, consulting, or, in recent years, customer success. It makes perfect sense to me. I have always been eager to understand my client's objectives and help them achieve them through concrete actions.

You bring with you some fantastic experience from some impressive companies - Salesforce, for example - which would you say has had the biggest impact?
To be completely fair, Capgemini and Salesforce have played crucial roles in my career. My time at Capgemini allowed me to understand how to bring a client's vision to life through SaaS solutions, understand client governance models, anticipate risks, and secure budgets and planning. However, it was at Salesforce where I embraced customer success management as a function to help clients improve their usage and the benefits they derive from the solution, ultimately ensuring contract renewals. In a subscription-based SaaS model, a satisfied client who finds value in their usage and benefits from it in their business is a client who stays, grows, and becomes a champion.


So, why did the role at Goodays appeal to you?
There are really two aspects of the position that attracted me. The first is the value proposition of the Goodays solution:
Improving the customer experience by focusing on the valuable connection between local teams and clients.
After several years of deploying SaaS solutions for headquarters teams far from the field, giving local teams a means to rebuild relationships with their clients resonated with me. We have all seen the importance of local and proximity businesses during COVID, so supporting this approach made a lot of sense.
The second aspect of the position that attracted me is helping develop and scale the existing customer success team to better support our clients and meet their expectations. It's very exciting to accompany Goodays in this phase of growth.



You've been here a few months now - what are some key things you've learnt about the brand so far?
In meeting my first clients, I was surprised to encounter so many solution champions. Through discussions with each client, we can measure the value that Goodays brings them on a daily basis. Beyond its almost addictive nature, Goodays truly allows them to understand their client's expectations, create a personalised connection, and improve satisfaction. I was also struck by the passion of our co-founders for local commerce. This passion is expressed daily in Goodays and creates strong bonds that unite each collaborator around this common goal.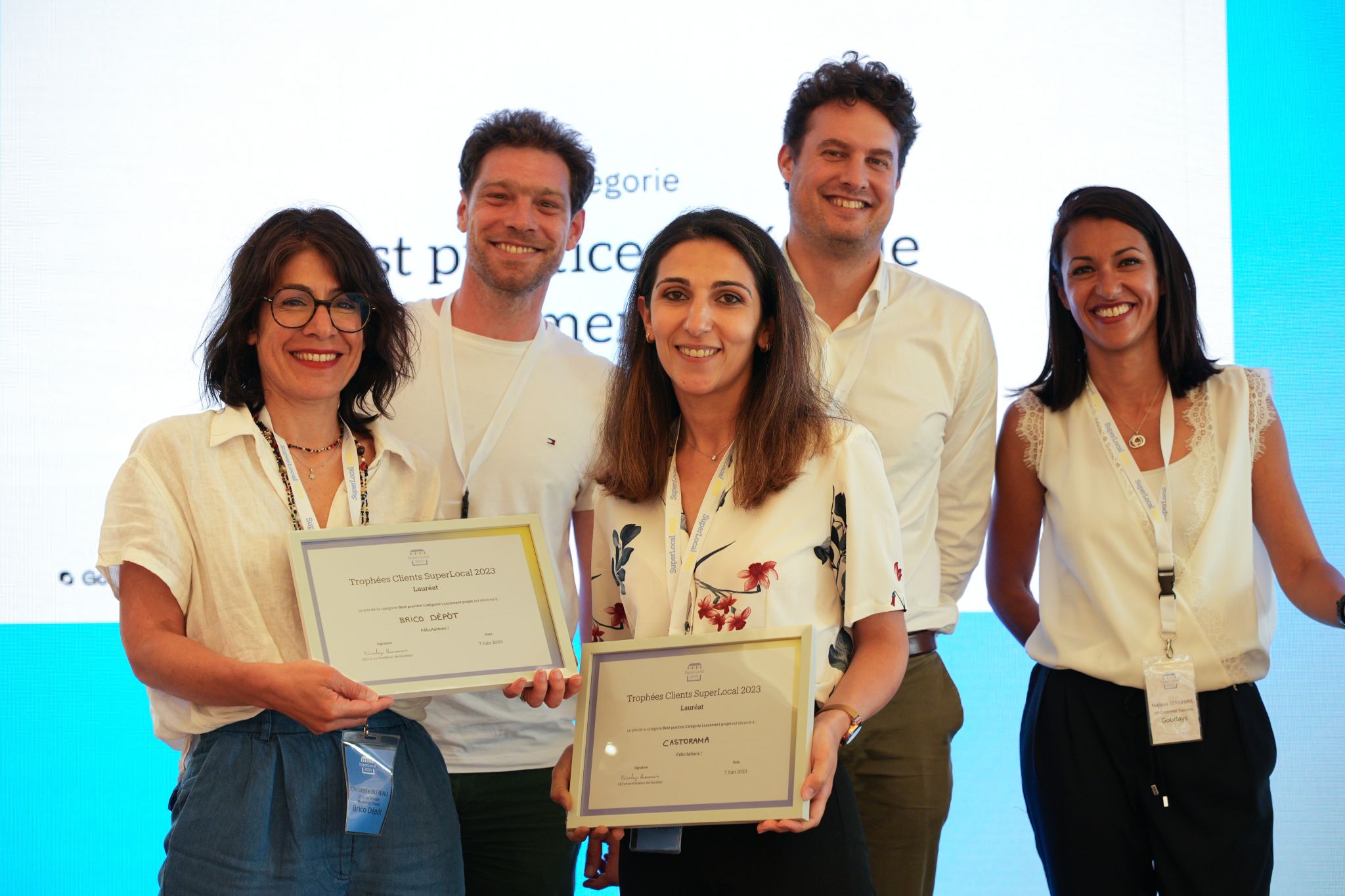 Najoua awards Goodays Client, BRICO DEPOT and Castorama France with the 'Best Project Launch' Trophy at Superlocal 2023, alongside Co-founder Nicolas and Thibaut.
What do you believe are the three most important points when working directly with clients and guiding them to success?
I would say the most important thing is to have a goal to achieve. It is essential that we understand what our clients seek to accomplish because, in the end, isn't the measure of success the attainment of the objectives we set for ourselves?

Next, I would say there needs to be a shared common plan to achieve these goals, with the right level of sponsorship and governance to move that plan forward. It may seem obvious, but it's not always easy. We support our clients with a proven framework to help them organise, such as Business Reviews or Success Plans.

If some of these points are missing, we may be able to achieve some successes, but not those that last over time.
Where do you find your inspiration?
I find inspiration by looking around me. Professional, friendly, and everyday encounters seem more concrete and realistic to me. In each of these encounters and exchanges, there are situations, personalities, or behaviours that can inspire me. I am naturally very curious, so I don't hesitate to seek inspiration wherever it may be found.

What are some of your favourite things to do when you're not at work?

My free time is entirely dedicated to my family and general well-being. Nothing extravagant, just the essentials.
And lastly… What would the title of your autobiography be?

I would say, "Everything is Possible, Even the Impossible."
To discover more about what it's like to be a member of the Goodays team and to view our current vacancies, visit our Careers and Culture page here.
Sign up for our newsletter
Hear about our upcoming events and read the latest success stories from our clients.