Back
What does 'Pride' mean to you?

Rebecca Smith
Senior Content Manager, Goodays
At Critizr, we pride ourselves on being an inclusive company powered by a diverse workforce. This pride month, (and every month of the year) we want to reflect and ensure we are doing everything we can to be a proud ally to the LGBTQIA+ Community, show solidarity and support and proactively champion equality.
We recently invited Pete Stone Diversity & Inclusion Consultant, and Founder of Just Different, to host a webinar on gender stereotypes to further educate the Critizr team about the consequences of stereotyping, prejudice, and discrimination.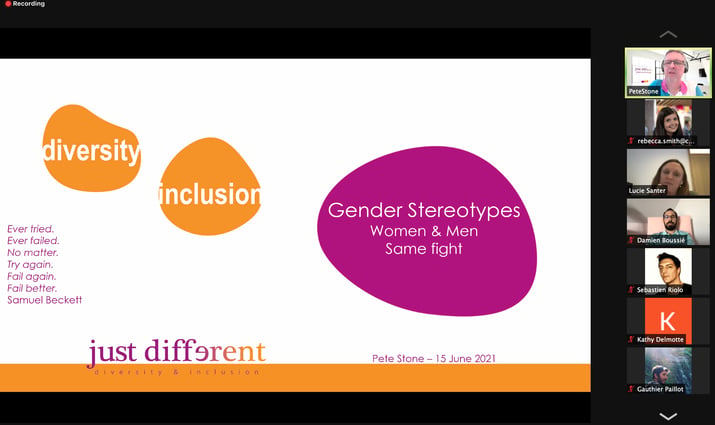 These insights got us thinking more about what we can do to challenge stereotypes, as we continue to provide a supportive culture for our team.
And so we asked our team, 'What does Pride mean to you?' Here are the answers from some of the Critizr team: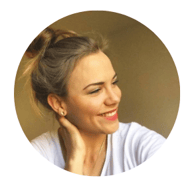 Alix, Growth Marketing Specialist
Pride means being able to not only embrace our successes but also highlights the challenges that we might have to overcome. It means being able to be without restrictions or filters. It means being able to live and dream. It means being free to be ourselves regardless of anything else.
Samuel, Global Sales Development
When I think about Pride and what it means to me, there are two waves. The first wave being how lucky and fortunate I am, due to the Pride movement. For me pride has come so far, it's diverse, open and welcoming. Growing up I was bullied for being gay and experienced first-hand the destruction of trying to not be 'you', does to yourself. As a result, I made a promise that despite wanting kids, it would be incredibly unfair for anyone to experience being shamed and bullied for a decision I made. Thankfully, attitudes and behaviours have changed for the better; I no longer fear in the same way, what raising kids might look like. But also the number of options now available. The tremendous work and sacrifice that so many people have given, enabled that.
Today pride is often deemed just a party, met with 'why do they need Pride?' or 'Where's straight pride?' For me, Pride is so much more than that, it was the first step of rebuilding my confidence. Attending pride from a young age made me realise how strong the sense of community is, where 'difference' is celebrated and accepted - where I could be me. For others it's been education, places they have found love, freedom to be themselves, the list is endless.
As I said, I am one of the lucky and fortunate, I am able to be myself, be 'open' at work, go out and not fear ridicule, nor physical or mental abuse, I can hold my partner's hand with pride when walking down the road.
That is not the same for everyone and why Pride has two waves of emotion. Today even within the UK, there are those who live in fear, as attitudes in their own family have not progressed as quickly, where they are vilified in their own communities. There are countries where being gay is still illegal, with rulers actively encouraging homophobic abuse and murder goes unpunished - worse, celebrated.
For me, that is why we celebrate Pride, to show how far we have come, how much love and support there is amongst our community. To celebrate differences with open arms. For equality. To give hope. To celebrate the sacrifice people have made. But to show that wherever you are in the world, there is hope and together we continue to strive.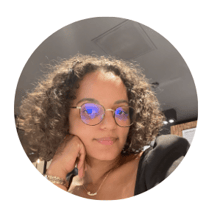 Marie-Emma, Inside Sales:
Pride means being able to be yourself, wherever you are, whether in public or in private. In the workplace especially, it means not to be afraid to act a certain way or say certain things because you think it will make you or other people uncomfortable or not at ease. Everyone should be able to be their own self and it should not bother others (as long as it is respecting other people boundaries!)
Aurelien, VP Marketing
For me, Pride Month means a time for celebrating many things: love, togetherness, beautiful differences, acceptance.
In particular, it is the celebration of authenticity and the freedom for all to be their true self without any fear of discrimination. For many, it is the opportunity to be expressive, loving, openly vulnerable, and true whilst receiving acceptance and support from the community, from all the community, from everyone.
But let's not forget that, unfortunately, acceptance and nurturing are not systematic behaviours everywhere in the world, and definitely not all the time (yet). So Pride Month is also the moment to stand up for everyone's fundamental right to love whom they want and to support anyone who has been judged by whom they love.
It is also the moment for being thankful for the people who risked and sacrificed so much to give us the rights that we have today, to bring acceptance to our communities.
Pride Month is a month of celebrations, gratitude, remembrance, acceptance and love.

Rebecca, Content Marketing Manager:
To me, pride means being able to be 100%, unapologetically yourself. In the workplace especially it's imperative that everyone feels comfortable and doesn't feel the need to shy away from who they really are. Feeling equal to others is a fundamental human right and I believe businesses thrive on individuality. I am proud to work for a company that not only understands this but embraces it.

Hazel, Head of UK Marketing:
Pride for me is about celebrating that every single person is unique and feels 100% comfortable to be exactly who they are, rainbows and all. To work for a company that celebrates and empowers this behaviour makes me incredibly proud.


This pride month we've decided to make two charitable donations, one to Mind Out - a mental health charity working with the LGBTQIA+ Community in the UK. And one to Federation LGBT in France, whose purpose is to create solidarity between LGBTIA+ associations, bringing together LGBTIA+ centres and local or national associations.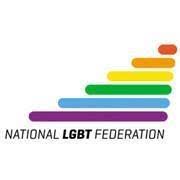 Sign up for our newsletter
Hear about our upcoming events and read the latest success stories from our clients.