Back
Connecting Grocery brands to customers - our 'Bread and Butter'

Rebecca Smith
Senior Content Manager, Goodays
Ensuring brands are connected to their customers is always important, but when it comes to the grocery sector it's now more important than ever to build and maintain strong, valuable relationships with shoppers.
After a challenging 12 months for grocers (and potentially more challenges ahead), customers now expect a certain level of service and an experience set above the rest. With new elements in the mix like health and safety precautions, ensuring customers are comfortable within stores and the introduction of technologies to help aid accelerations in evolving customer behaviours, Grocers need to stay connected to customers and communicate changes in the most efficient way.
At Goodays, Grocery happens to be our speciality. In France alone, we partner with almost 15,000 Grocery store teams to improve their customer interactions and create memorable experiences, that's 82% of all grocery stores in France - so you could say it's our 'bread and butter'.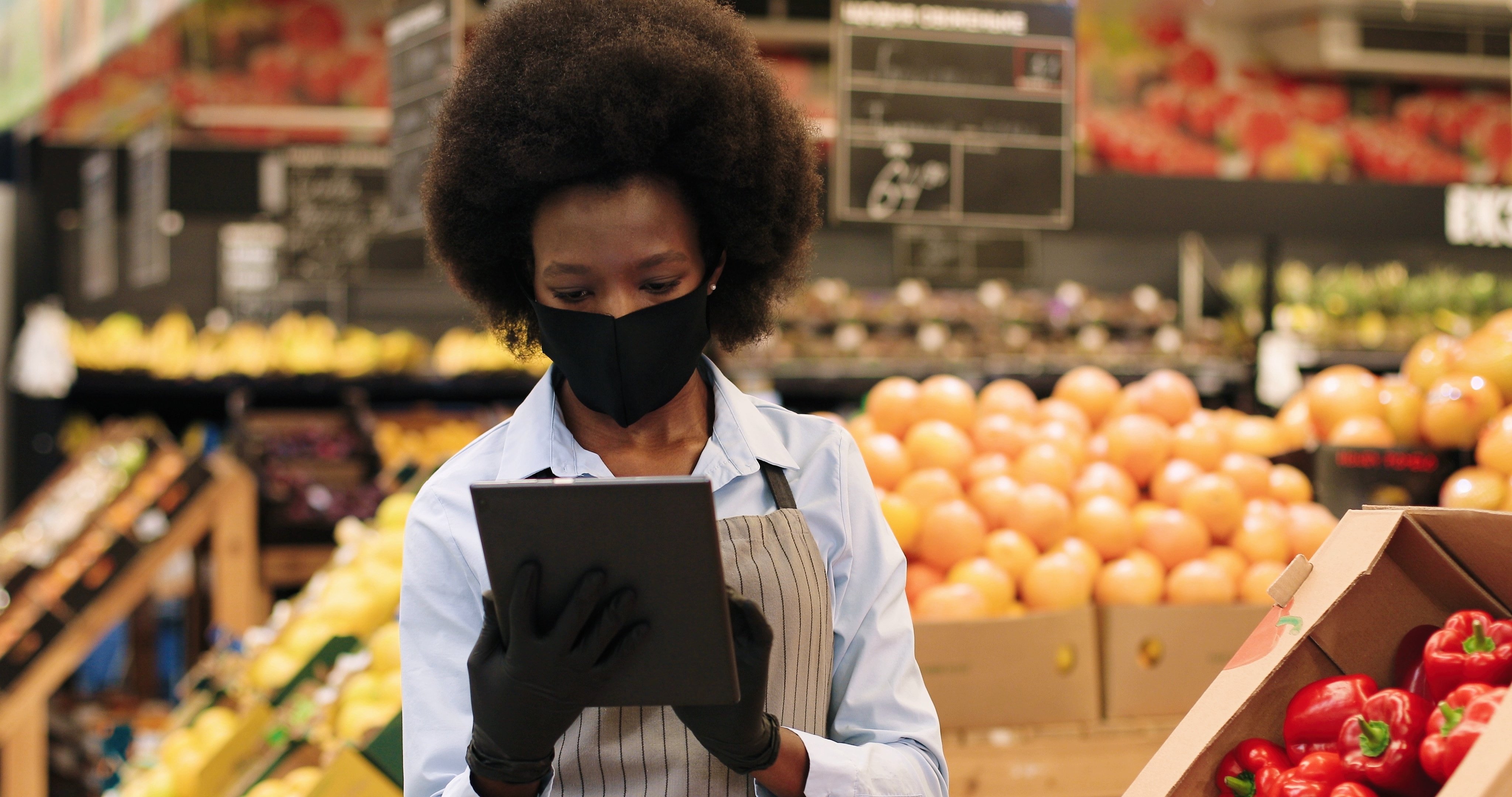 You might ask, how is Goodays different from regular customer interaction management platforms? Well, Goodays Connection has the ability to connect customers directly with store managers and frontline staff in real-time across the digital channels of choice.
Our grocery partners see an average of 196 pieces of feedback per store per month, that's 12 million customer interactions a year across all stores. Consequently producing a goldmine of feedback and actionable insights made available to store managers and HQ teams wanting to transform their business.
We've seen that Grocery staff love using the platform too. With 73% of users logging in daily to interact with customers and receive an 84% average response rate in return.
What's perhaps most impressive, is that when grocery retailers use the platform they see a whopping 11% revenue growth increase per year.
Don't just take our word for it...
Monoprix partners with Goodays to engage their entire company (306 stores), from shop floor to the boardroom. Their main objectives being to identify the causes of dissatisfaction, anchor customer listening and interact with customers to earn their loyalty.
Goodays is a day-to-day management tool for store managers to improve the customer experience by keeping the customer top of mind.
- Brune de Bodman, Head of Customer Performance
"Goodays has enabled us to take action more quickly on two levels: identifying the problems reported by our customers, and finding solutions to them. Our customer relationship has become more personalised and rooted in everyday life. Goodays has given us a more conversational interaction with our customers. That time factor strikes us as the key point for the success of our project, which has resulted in an improved NPS,"
- Florence Chaffiotte, ex-Director of Marketing and Innovation at Monoprix.
"Goodays enabled us to change the customer relationship since we are now able to track and analyse customer feedback on the spot, whether it relates to a problem, a question, a compliment, or a suggestion. Customer feedback is shared every morning with the management team, posted on the staff bulletin board, and published in a monthly newsletter. The newsletter is internal to the store and enclosed with the payslip."
- Cyril Boucherat, Manager of the Monoprix store at Porte de Châtillon
Intermarchē partnered with Goodays to achieve their objectives of measuring customer satisfaction, the involvement of POS in a customer-obsessed approach, treatment of dissatisfied customers and improving the overall quality of service and customer experience.
Through the GoodaysConnection platform they uncovered and solved many customer issues. For example, one customer got in contact when they noticed a specific Gluten-free pastry had been removed from stores. The store manager explained that as it had been removed by their central purchasing department, it had therefore been removed from shelves. However, they were seeking a replacement product and could contact the customer as soon as it became available. A little while later the store manager got back in contact to say the new gluten-free pasty was in stock - to the customers delight! This simple yet effective customer interaction has retained trust in the brand and avoided a customer turning to a competitor to find the required product.
For the past 5 years, Goodays has partnered with Carrefour France across the business: from helping front-line staff to adopt a more customer-obsessed culture to supporting them through the pandemic. There are now over 2,000 connected Carrefour PoS - all helping to create memorable customer experiences.
"Thanks to Goodays, the relationship between the consumer and the store is facilitated, as the customer can now be in direct contact with our store managers via the integrated platform on our web and in-store tools. This innovative and unique solution reinforces the close connection that we have with our customers."
- Former E-Commerce Director, Customer Data and Innovation specialist, Hervé Pariz.
Discover more about the Goodays and Carrefour partnership in our case study here.
New retailers joining the game to never lose a customer again:
One of the many effects of COVID-19 on the retail industry (and grocery in particular) is that more retailers have consequently understood the absolute necessity and importance of becoming a customer-obsessed brand. Communication between retailers and customers during the pandemic has been absolutely crucial to ensure a safe and enjoyable shopping experience is upheld for customers.
The frontline staff have become essential in the smooth operation of grocery retail and represent the face of the brand when engaging with customers. Top grocers across Europe now realise that digital conversations held between store staff and customers are intrinsically linked to customer loyalty and by humanising the brand in this way can dramatically increase NPS.
On top of our existing Grocer client list, we've recently started working with the likes of Franprix, Casino and Auchan to strengthen their omni-channel customer experience as they take steps towards becoming customer-obsessed brands.

Casino Groupe are a mass-market retail group who also own Franprix (a city convenience store chain), was founded in 1898 and today employs almost a quarter of a million people globally.
Auchan is a multinational retail group founded in 1961. They have over 4,000 stores and 354,851 employees, making it the 35th largest employer in the world.
Sign up for our newsletter
Hear about our upcoming events and read the latest success stories from our clients.