Back
Customer Obsession: what is it? And why do you need more of it in your business?

Rebecca Smith
Senior Content Manager, Goodays
What is customer obsession?
Retail is brimming with news of changing shopping habits and the great power shift from brands to consumers. As a result, customer expectations are soaring and businesses need to step up their CX game in response - and fast!
The good news is that most businesses are now committed to improving the customer experience. What's keeping retail execs awake at night though is figuring out how to do this. And this is not a simple, one-dimensional challenge. It's a maelstrom of changing shopping habits, declining brand loyalty, Covid and months of lockdown, plus the boom in eCommerce. No wonder it feels overwhelming.
At Critizr, we've made it simple. Relentlessly focus on Customer Obsession and the rest will take care of itself. Customer Obsession is a core principle and a culture that focuses an entire organisation around its customers - to understand them and better serve their needs. Every single member of staff, irrespective of rank or role, is aligned around this single goal. As a result, customer-obsessed companies remain relevant, competitive, and keep growing, unlike competitors whose focus lies elsewhere.
Thanks to our new Forrester research into the state of Customer Obsession, we can now give you an indispensable look at retail through the CX lens.
To find out more, download the study.
1. How do you show customer obsession? Well, most retailers are on the right track.
Firstly, the good news: employees, whether at headquarters or in stores, are fully aware of this issue. According to our study, the vast majority say their organisation is prioritizing an improved customer experience (89%) and closeness to customers (85%). There's a note of caution however for any business looking for a quick fix. Delivering an exceptional customer experience and building true Customer Obsession in an organisation takes time. Conditions have to be right and employees, teams and the operating environment have to be in sync.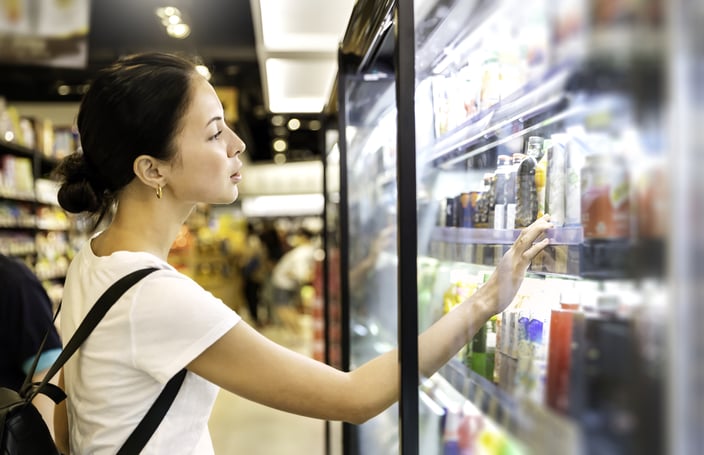 2. Customer Obsession is a real competitive advantage
Customer Obsession is not a luxury. It's a long-term competitive strategy that will help your business meet or even exceed customer expectations and build long term loyalty - which is something all brands need more of at the moment. And it depends on an ability to listen to and respond to the voice of the customer in real-time; something that 79% of employees in our survey were aware of.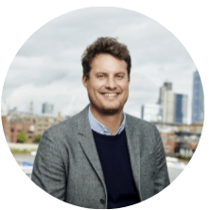 As Critizr co-founder and CEO Nicolas Hammer says: 'This is not about considering the needs of customers. It's about placing them at the heart of all decisions and actions. It's worth remembering that without customers, there is no business. They need to be listened to at all levels of the company, understood and taken into account in the evolution and improvement of every process, service and product.'
3. No one knows customers better than your frontline staff
Customer Obsession is a full company culture, but the reality is, in-store teams have a head start. They work alongside customers daily. They know their habits, needs and motivations better than anyone else in the company, and they play an active part in a customer's experience of the brand. According to Forrester, these frontline staff can better define Customer Obsession for their company (56%), compared to HQ employees (47%).
Critizr client Atol Les Opticians provides a great example of Customer Obsession in action. They've built a strategy based on handing more power to in-store employees. Commenting on the results, company CDO Sepideh Joudeki-Pascal says: 'Our network of associates are the only ones who know the customer well. They are with them in-store, and it's here that our business discovers the true needs of our customers.''
4. An exceptional customer experience is based on a good employee experience
Companies focusing on improving the customer experience should be careful not to overlook the employee experience. Our research shows that engaged, empowered members of staff are much more inclined to provide an experience that customers will remember positively. They need support in helping them to deliver this though:
Greater access to training and skills development (54%)
An investment in new technologies allowing them to better support customers (52%)
Better collaboration between different departments to resolve customer issues (41%)
5. Quality over quantity when it comes to data
The abundance of customer data generated in recent years and the shifts in consumer habits due to the pandemic have pushed companies towards better use of customer insights in their strategic decision making. All respondents in our survey however cited a need to improve customer data quality, personalization, and how data is leveraged and analysed to improve business performance. And access is an issue, with 63% of customer-facing teams stating the need for real-time access to reliable data.
6. Customer listening is easy, action is harder
Most companies now use the voice of the customer in real-time to guide their decision-making and improve customer satisfaction. But while this is a positive development, 53% of staff at head office and 48% of customer-facing employees are frustrated by their inability to act on this information in real-time. Despite their commitment to Customer Obsession, 48% of in-store teams encounter difficulties in taking concrete action in response to customer reviews. This highlights a need to give employees more power and autonomy to act on behalf of their customers.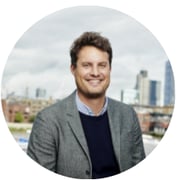 As Nicolas Hammer notes: 'Listening to customers is just one building block of Customer Obsession. To create a real connection with customers, you have to be able to respond to them and act quickly at the local level. The only way to effectively achieve this is by trusting and empowering frontline teams. They are the people who can quickly react, take concrete action and smooth over any bumps in the road for each individual customer. Multiply these little acts and improvements across the entire business and you can see just how powerful the impact will be on overall business performance.''
Sign up for our newsletter
Hear about our upcoming events and read the latest success stories from our clients.