Back
How to win back unsatisfied customers and keep their business for good - in three simple steps

Rebecca Smith
Senior Content Manager, Goodays
One of the most common and frustrating challenges brands face in today's retail landscape is that of customer churn and the ability to win back their loyalty. What's more, the customers often then turn directly to a competitor, resulting in decreased market share for the retailer.
Particularly since the COVID-19 pandemic, retail customers are becoming more and more fickle. With UK retailers stating many customers are becoming less loyal due to shopping about for the best price, most convenient location, and best customer experiences. (Critizr Survey, Nov 2020).

This places even higher pressure on retailers to hold on to their customers and win back those who are considering switching brands - essentially, the loyalty steaks are higher than ever before.
Acquiring new customers can already be 25 times more expensive than retaining existing ones, so as this challenge gets even harder, what can retailers actively be doing to ensure they never lose a customer again?
The first step: Gain customer insight and strengthen the feedback loop
Fundamentally, to solve the issue of customer churn, retailers need to have increased visibility. Understanding exactly why customers want to leave or switch brands is the key to reducing it.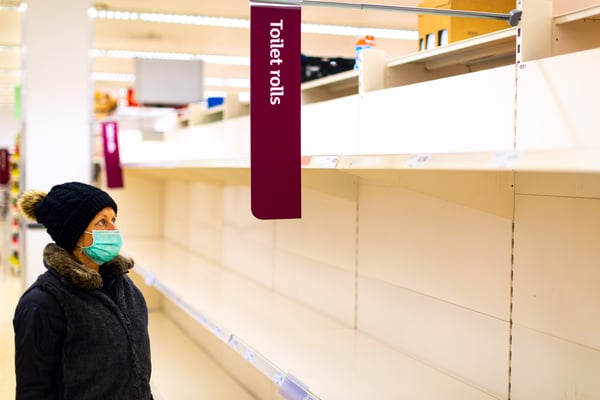 Without this insight, any chance of winning back a customer's business is very slim. Imagine if you could be immediately notified whenever a customer expresses their dissatisfaction, either online or in-store and be alerted to the fact that you are about to lose their custom. Now imagine these insights could be consolidated into one easy-to-use platform, integrated alongside your existing feedback processes. OK… you've probably figured out, you don't have to imagine this. In fact, over 30,000 store managers globally are using an intuitive inbox and dissatisfied customer alerts which does just this.
The second step: Engage and take action
After the frontline staff are alerted and gain insight into why a customer is dissatisfied, the next step to ensure they don't switch brands is to engage and take action.
Responding to customers directly from this same digital inbox can build a better, more comprehensive customer profile, understanding of their needs, and context of any issues. Customers also appreciate the human touch, time, and effort you've taken to listen to them, with 70% of customers stating they prefer human interaction over bots. This opportunity to build an emotional connection with customers is invaluable.
The third step: Analyse your actions and feed insights back into HQ
After an issue has been resolved, it's important to review the effectiveness of your conversation. For the first time, retailers can now be granted visibility into how many customers they have retained through engaging with them at their point of frustration, via the Critizr churn reduction tool.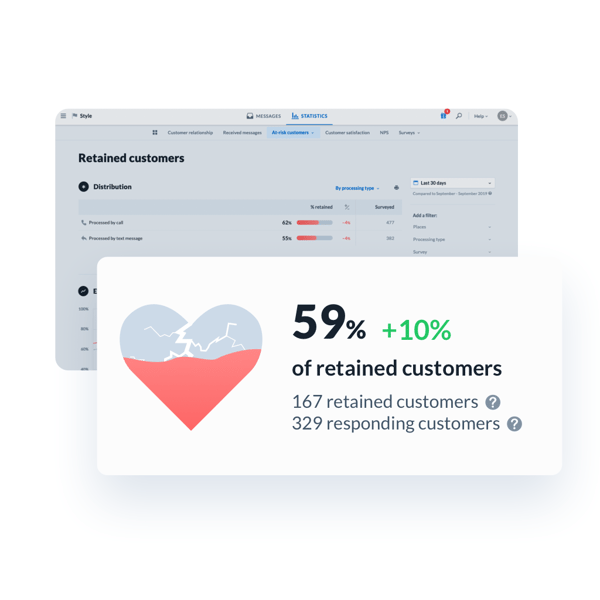 Not only this but through the same process, you may uncover bigger issues shared with dozens of customers that otherwise may have gone unnoticed - retaining even more customers at the same time. These insights gathered can consequently lead to bigger, operational changes to help revolutionise your business for the better.
"Providing visibility on the feedback and the capability for the local teams to handle the voice of the customer directly allows us to go beyond the classic service script. Our centres can personalise the conversation with clients to drive loyalty, something which is impossible for HQ teams and/or customer service to do. The repair centres take care of the customer from start to finish, because people are at the centre of our business." Explains Léa Bernard - Marketing and Customer Relation Director, France Pare Brise
In a period of uncertainty within the retail sector, where customers can 'jump ship' easier than ever before, it's time to close the loop between brand and consumer. It's time for retailers to engage and build real, emotional connections. It's time to become customer-obsessed and never lose a customer again.
The recipe for customer success is all included in our one-pager, where you can discover how to become customer-obsessed and reduce churn.
Download here:
Sign up for our newsletter
Hear about our upcoming events and read the latest success stories from our clients.