Back
What's next for The Body Shop?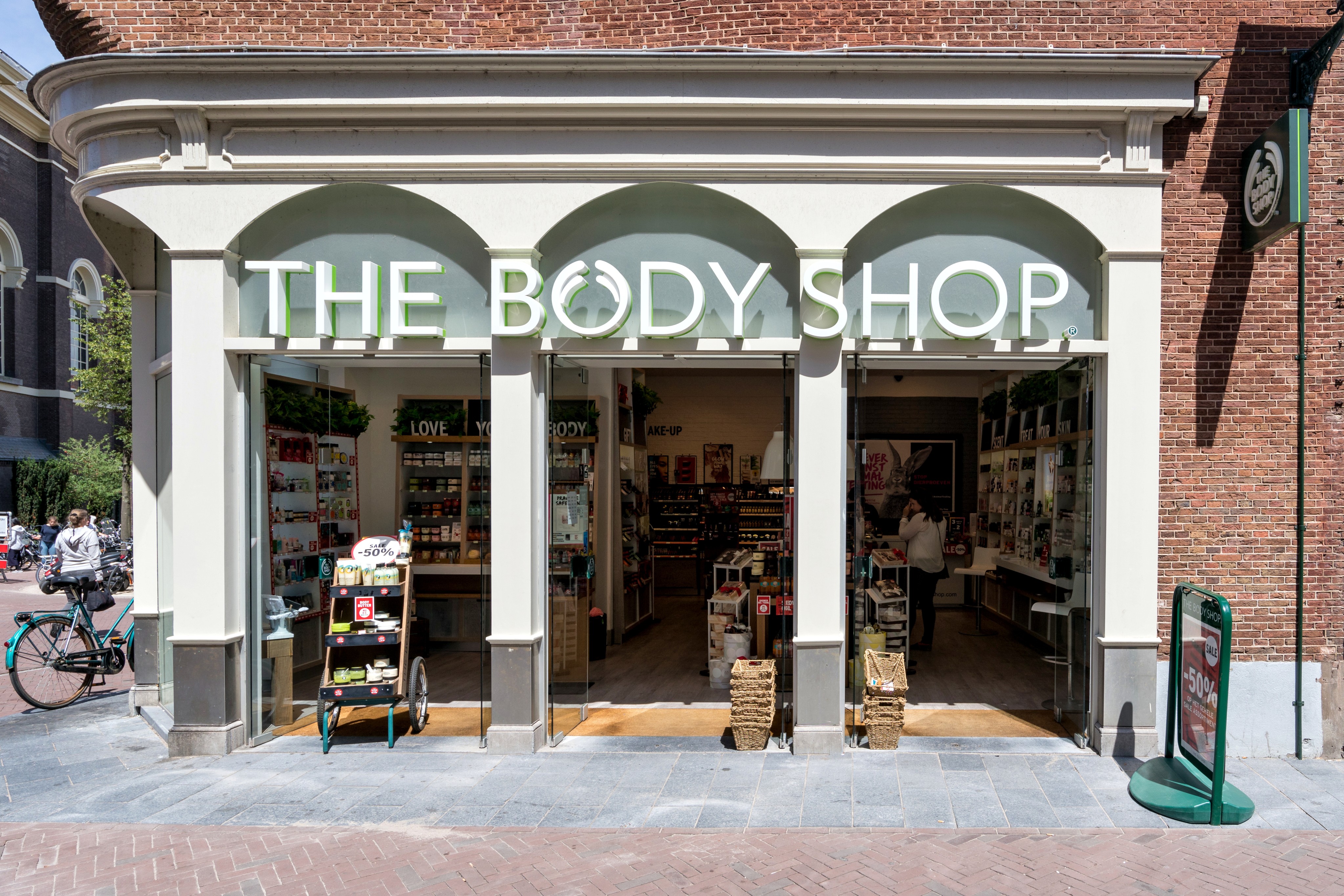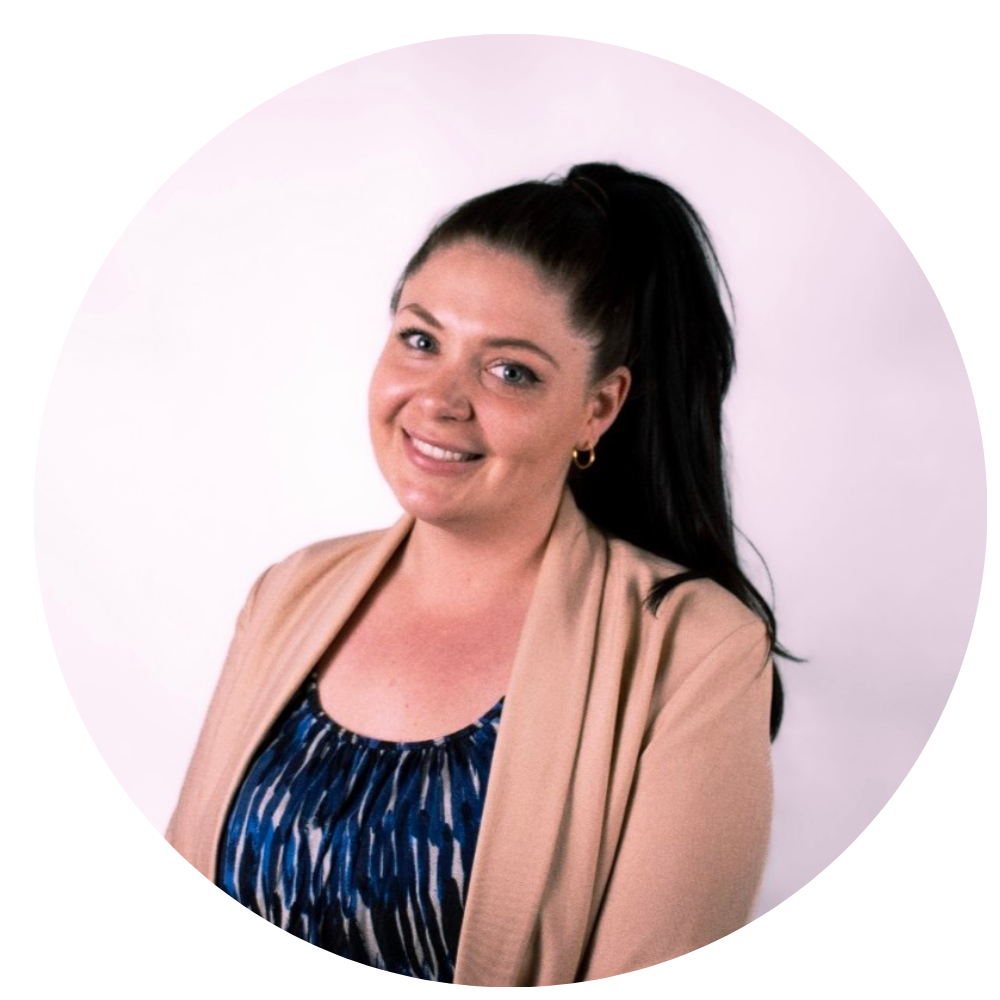 Rebecca Smith
Senior International Marketing and Brand Manger, Goodays
Full disclosure: I've shopped in The Body Shop since I was a teen, and despite now having access to the entire High Street plus a cornucopia of luxury brands, the Body Shop Vitamin C Skin Boost Smoother is still a staple in my beauty regime to this day. I remember how I felt when founder Anita Roddick sold the brand to L'Oréal, how important it felt that they continued her uncompromising stance against animal testing. And thankfully, The Body Shop has continued to earn my loyalty. So hearing that parent company Natura & Co (who acquired the brand in 2017) is considering 'strategic alternatives', potentially including the sale, made me prick up my ears (and stockpile my serum).
What's happened to The Body Shop?
How have we got here? A long-term decline in profits led to a 24.3% revenue fall in 2022, against the background of a booming health and beauty industry globally. Commentators say The Body Shop seems stuck in the past and struggles to connect a brand message of activism with today's consumers, who focus more on personal wellness than direct action.
On top of this, there has been pointed criticism of their store experience which hasn't kept pace. In a high street stuffed with in-store spa-style experiences, The Body Shop feels a bit utilitarian. That's even more important given 2023's version of the oft-quoted 'lipstick effect': while consumers continue to splurge on small items during these tough times, they now expect even the smallest purchase to be imbued with luxury.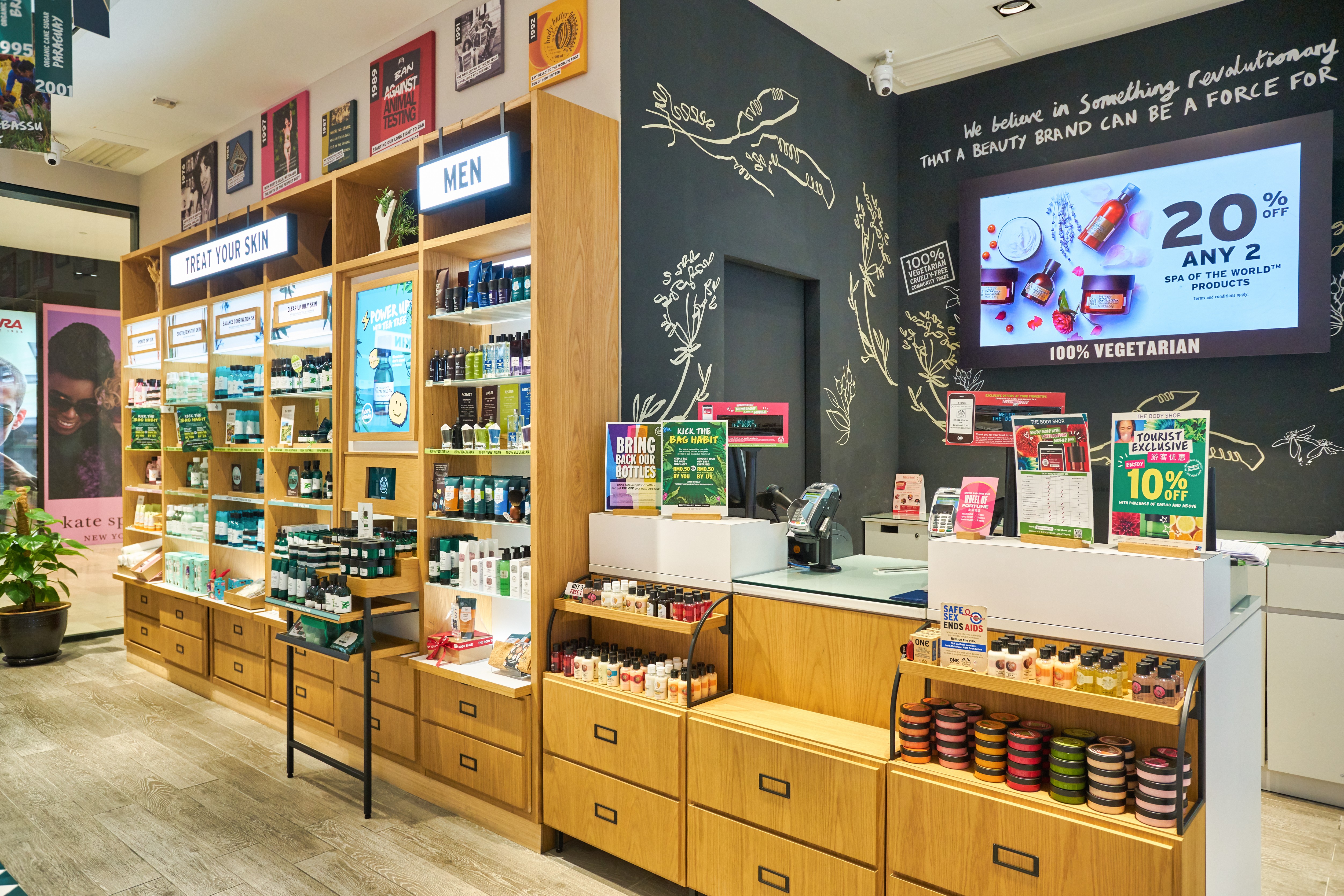 Yet things are far from lost for The Body Shop. At Goodays, we work with various health and beauty brands and have seen plenty of retailers without a fraction of The Body Shop's heritage or consumer affection turn things around. Fast action is needed – and early reports suggest they're focusing on cost-cutting to remove layers of middle management.
I hope the exercise bears fruit. But rebuilding The Body Shop is about more than taking out costs – it's about reconnection. Getting closer to your customers, understanding their wants and needs and using that insight to build bridges with new ones. It's about 'the true and the new' – holding onto unique, powerful brand elements to weave new stories around them that appeal to new and existing customers.
What can we learn from The Body Shop?
If The Body Shop's story teaches us anything, it's the importance of keeping pace with the customer base. To me, its problems all come from the same place – a disconnect. Between customers' changing needs and expectations and what the brand delivers. And between the physical and digital sides of the business. Stores don't exist in isolation: silos between the website, the social media team, the at-home business, head office, brand and local staff serve no one – and that's before you start to reckon with changes in the cultural wind.
And it's clear I'm not the only one who's feeling this way. Spend 5 minutes reading The Body Shop's Trustpilot reviews, and you'll see multiple long-term customers voicing their concerns and explaining their decision not to shop again.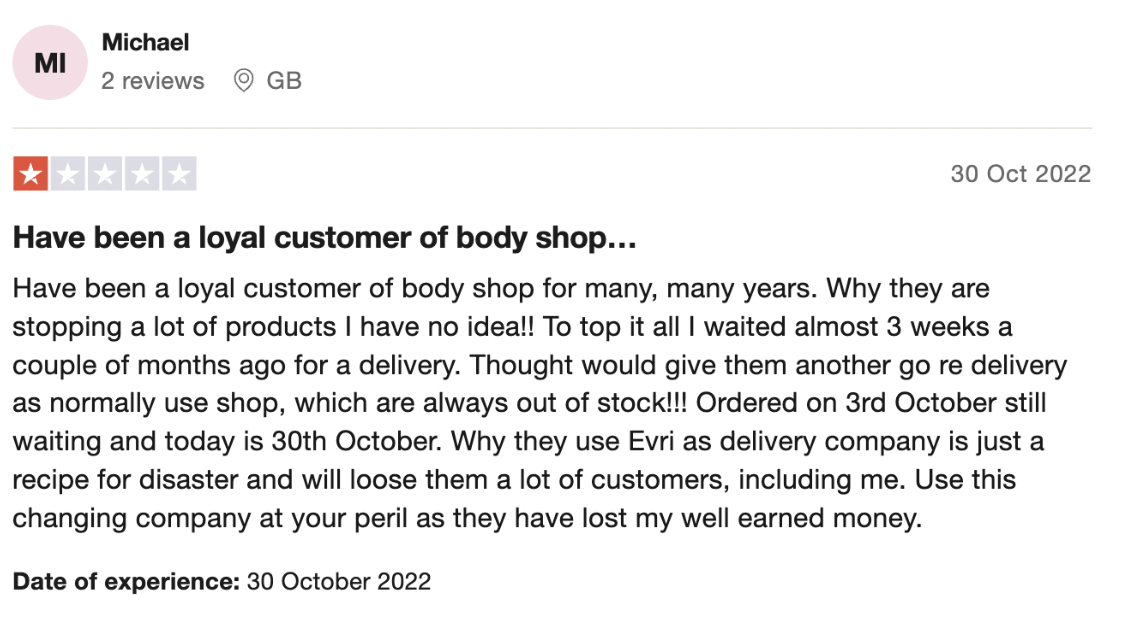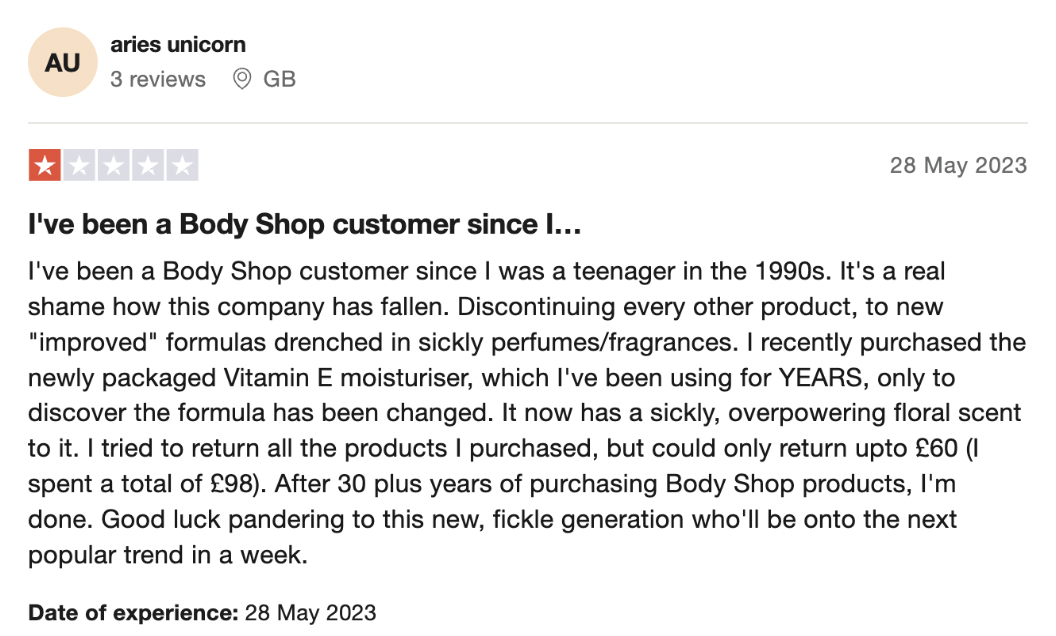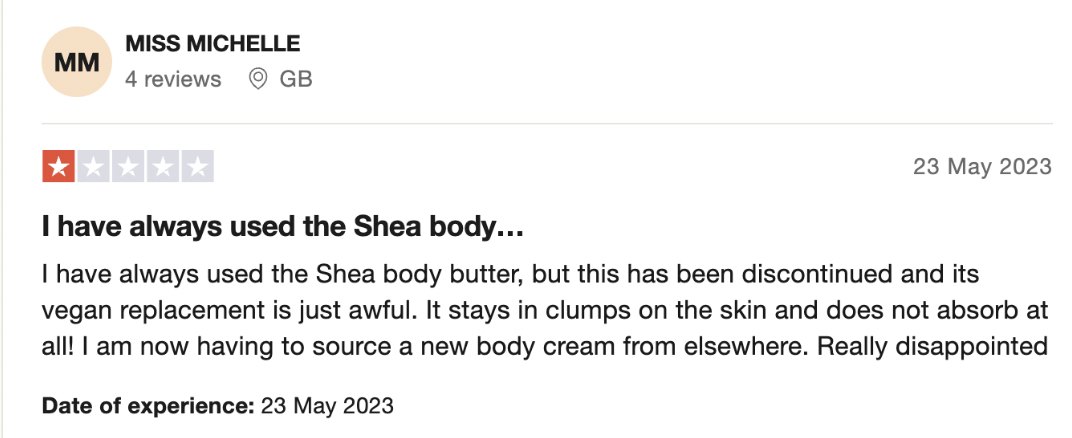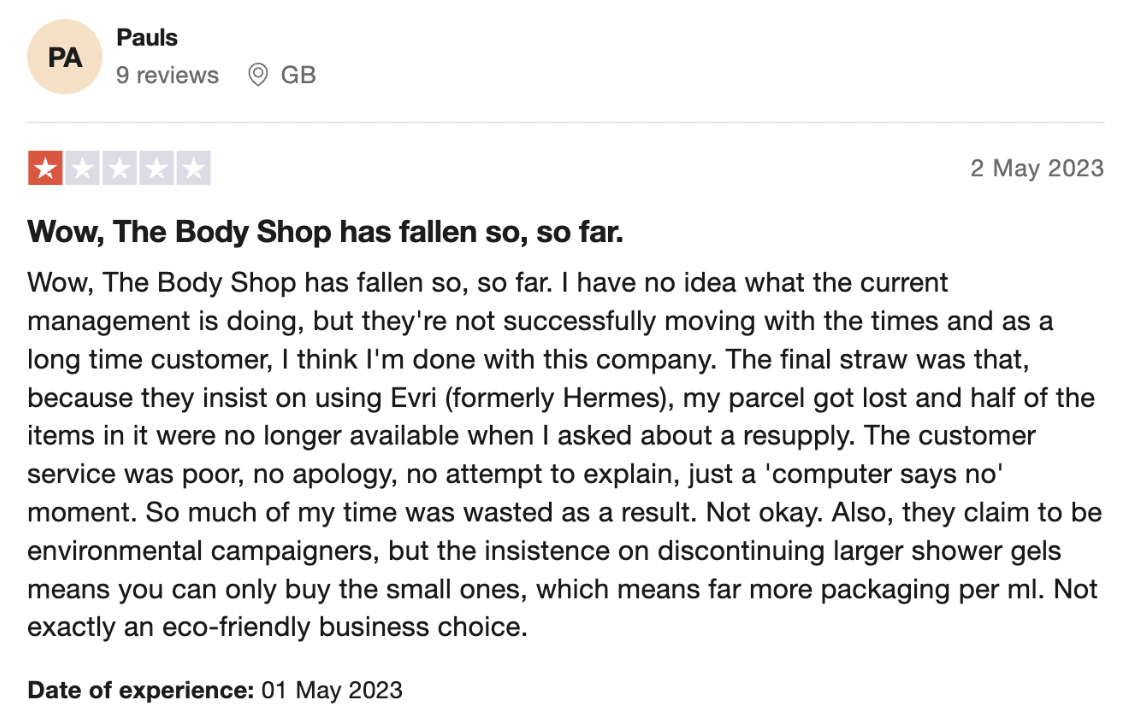 Brands need to connect to stay close to their customers, particularly in such a fast-paced industry where consumers, competitors and culture change so quickly.
For The Body Shop to weather this storm, I believe they need to tune into what their customers want them to hear rather than what their brand wants to say. I really hope they manage it – for Anita Roddick, for every teenager who found a tribe in their local branch, for all the teenagers to come. And for me.
Article originally posted on TheIndustry.Fashion.
Sign up for our newsletter
Hear about our upcoming events and read the latest success stories from our clients.