Back
Interview: 4 questions to Courir, the French sneaker leader

Rebecca Smith
Senior Content Manager, Goodays
Courir is the leader in the French sneaker market and has ambitions to become the European leader. The company's teams are therefore working every day to deliver a customer experience that lives up to its ambitions. At Courir, which has been supported by Goodays since 2016, the shift to Customer Obsession is already well underway.
We met with Graziella Kaeuffer, Omnichannel Customer Experience Director and Anne-Sophie Guignard, Customer Service Manager at Courir, to find out more about the challenges which lay ahead in 2022.
As a long-standing customer of Goodays, you have put Customer Obsession at the heart of your strategy. How do you manage your customer interactions on a daily basis?
Graziella Kaeuffer: In retail today, managing customer interactions is a good way to "take the temperature" identify good practices in our shops, and then transfer them to other shops. We can also compare ourselves with other brands and act according to our positioning. Taking the temperature is essential. We can't stop doing it!
Anne-Sophie Guignard: In 2016, the management team set itself the objective of putting the customer experience at the heart of the business because we had no measurement tool before. So we were looking for a tool to measure customer experience across the network, which is why we chose Goodays. With this platform, we can measure customer satisfaction at the point of sale. And the advantage of Goodays is that it is our customers who rate us (and not mystery shoppers who are not used to shopping in our store). It was also a way of acknowledging that we have happy customers! Of course, customer service is often seen as negative. Goodays allows us to give a voice to happy customers, who often thank the staff in the shop.
We have now deployed Goodays in 259 shops in France and 40 in Europe. Their teams were also able to support us during the Covid crisis. Goodays is a complete and very flexible solution which fully meets our expectations.
What are the indicators you pay attention to in order to measure the customer relationship?
Anne-Sophie Guignard: The NPS is a daily KPI, just like the average basket insights. The scores are studied during our business reviews (NPS and the proportion of promoters/detractors). We detail them by region, and the regional managers then animate these figures by store.
Every week, they look at the performance of all the shops so that everyone can compare themselves (turnover, Goodays scores, etc.). The opinions are extracted and sent to the shops, whether they are positive or negative. During shop briefs, the regional manager observes the reviews over given periods, and particularly over the current month, in order to create challenges. For some, this has become a real tool for promoting sales at the point of sale.
Graziella Kaeuffer: At Courir, we have an affiliate / integrated shop model. The affiliates respond directly, and the integrated stores respond via the customer service centre. And the difference can be seen in the response processing: the affiliates remember the customer interaction, so we see that the local response works better. We look closely at the response time of our affiliates so that we can support them in the best possible way. Our wish is to be able to go the same way for our integrated ones.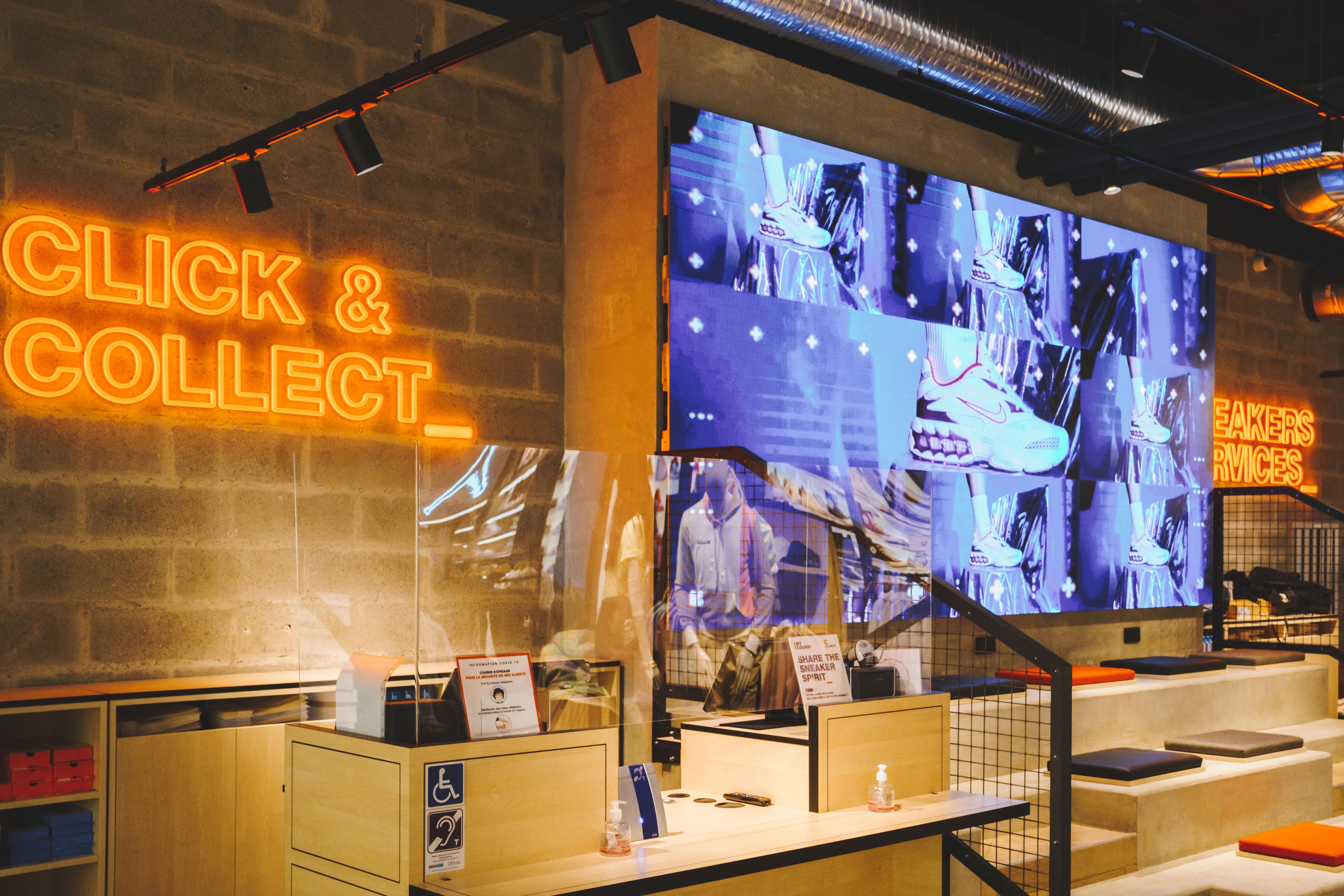 Can you tell us about your plans for 2022?
Graziella Kaeuffer: Over a two-year period, our objective is to be recognised as a retail player that takes good care of its customers, with a good customer satisfaction rating. To achieve this, we are first going to carry out a project to collect the email addresses of all our customers, in particular thanks to dematerialised tickets, in order to have more volume.
We also have a major challenge on our e-reputation. And finally, we want to harmonise our customer relations strategy across all our European shops. The customer experience can vary from country to country, so we need to bring the European countries up to the level of France in terms of customer experience and the services we can provide to our customers.
Finally, how would you define the ideal customer experience at Courir?
Graziella Kaeuffer: For me, the ideal experience should be simple, frictionless, caring, and without expectations. The customer should always be able to get the model they are looking for, and they should not be left without having done their best.
In a few words, the experience must be unified and fluid, and without irritants.
Anne-Sophie Guignard: I agree with Graziella, for me, the two keywords for the ideal experience are fluid and respectful.
A big thank you to Graziella Kaeuffer and Anne-Sophie Guignard for this vote of confidence, we can't wait to see the outcome of these impressive projects for 2022.
Download:
Fashion and Beauty Industry cheat guide: How Understanding Customer Obsession Ensures Success, below.
Sign up for our newsletter
Hear about our upcoming events and read the latest success stories from our clients.